New Jersey is in danger of losing its state bird — the goldfinch — during the summer, when its eponymous plumage is brightest, as climate change threatens to raise temperatures and drive the birds out, according to an environmental report.
Due to a projected global temperature increase of 3 degrees Celsius, the goldfinch could lose up to 100 percent of its summer range, causing the lemon-feathered bird to migrate out of New Jersey to escape the heat, says a report by the National Audubon Society.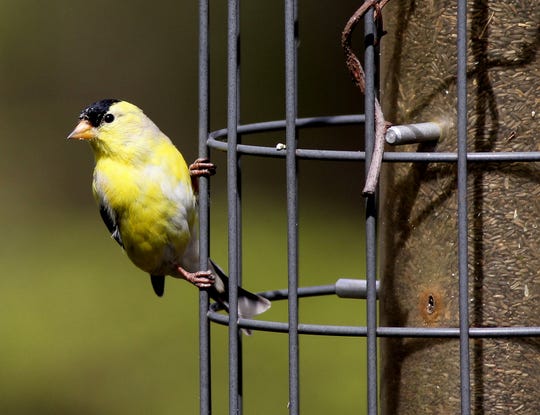 The goldfinch, which was designated the official state bird in 1935, is one of 389 bird species that are threatened by climate change, the report said.
"We're in the midst of a bird emergency," said David Yarnold, president and CEO of the National Audubon Society. "Every bird species will experience some kind of impact from climate change."
The report, which is based on a climate assessment by the Intergovernmental Panel on Climate Change, looked at more than 600 species and assessed their vulnerability if the global temperature were to increase 3 degrees Celsius. If the temperature increase is kept to 1.5 degrees Celsius instead of 3, the chances for 75 percent of the at-risk species would improve.
Although the report focuses on projections, there are bird species that have already been affected by climate change, said Brooke Bateman, the society's senior climate scientist.
"It's happening now," Bateman said.
The first version of the report was released in 2014, but Thursday's version used enhanced methodology, analyzing bird patterns related to warming as well as how nine identified threats will affect species populations. The nine threats include factors such as sea level rise and urbanization.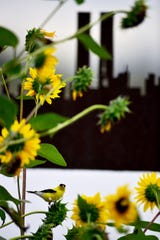 While the goldfinch does not face the threat of extinction, the potential temperature rise would force it to leave the state during its breeding and nesting months.
"Their habitat is going to be sort of squeezed," Bateman said.
The birds would likely move up north to breed and nest, said Don Torino, president of the Bergen County Audubon Society. And although the goldfinch would likely return to the state, it would do so when its brilliant yellow feathers have turned to drab gray for the winter months, he said.
"If you got them in the winter, they wouldn't be yellow," Torino said. "They wouldn't be nesting here. There wouldn't be babies."
But most concerning for goldfinches and other species forced to migrate would be the abrupt and potentially dangerous need to adapt to a new habitat, Torino said. While most species are hardy and will adapt to a new environment, it's not a guarantee, he said.
"Nature — given half a chance — is adaptable and is pretty tough," Torino said. "But there are some species that are so unique to what they need, there's room for very little change."
What can be done
The National Audubon Society outlined five steps people can take to reduce the harmful effects of climate change and improve the outlook for those nearly 400 bird species, such as reducing energy use at home and calling on elected officials to support energy-saving policies, the society said in a statement.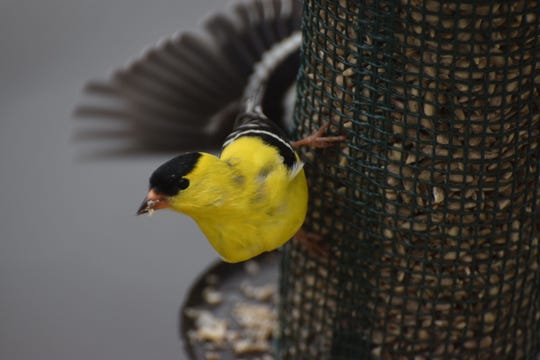 For the homeowner and average resident, even small steps can make a difference for birds with dwindling habitats in New Jersey, Torino said.
"Plant native plants in the backyard," he said. The native plants, including purple coneflower, create a natural habitat for birds such as goldfinches, while non-native invasive plant life simply worsens the problem.
For Torino, the loss of the goldfinch, a yellow streak that bounds from branch to branch, tweeting its call of to-wee, to-wee, to-wee, would be devastating to birders and New Jersey residents alike.
"It's scary, of course," he said. "And sad that we could lose the state bird. I never get used to seeing it. It's just a magnificent little bird. To lose that in our state would be terrible."
The original reporting includes a slideshow, video and text. Click here to view the original presentation (paywall).
This story was produced in collaboration with the New Jersey Sustainability Reporting Hub project. It was originally reported by Alexis Shanes for northjersey.com, and may be re-distributed through the Creative Commons License, with attribution.