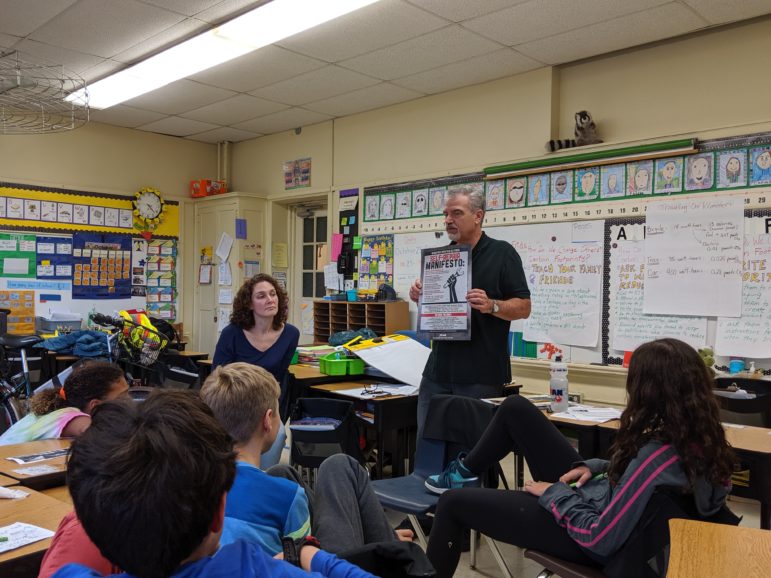 Students at South Mountain Elementary School gathered last week for an assembly where they watched two parents perform skits about net-zero waste. Across town, a group at Tuscan Elementary School brainstormed ways to reduce their communities' carbon footprints during an after-school enrichment program.
Both initiatives demonstrate ways that parents are pushing the South Orange-Maplewood School District to teach kids more about environmental stewardship. Their efforts come as the schools' green teams – which include teachers, administrators and parents interested in environmental and sustainability issues – are rebuilding with an eye towards improving coordination among schools and helping the district obtain sustainability certification. They held a district-wide meeting on Oct. 30 and plan to meet again on Nov. 22.
"We need to come to terms with the enormity of the job the next generation has in mitigating the climate crisis. I think that one needs to start as young as possible, so that by the time the kids are old enough to affect change, they are ready to do it," said Julia Sommer, who teaches the Tuscan after-school class and is the school's green team representative.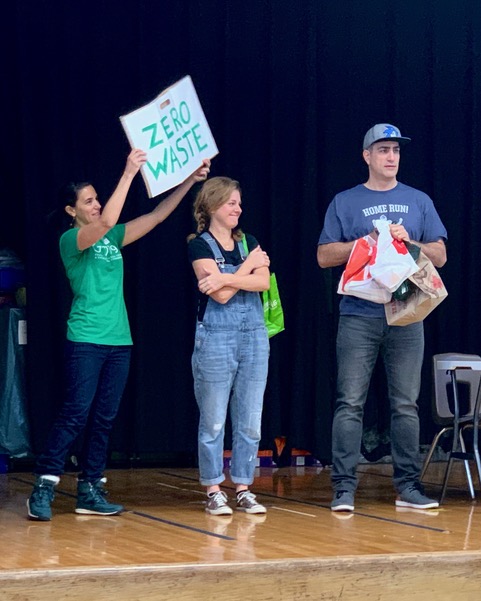 The parents' efforts complement ongoing programs at the schools. At Columbia High School, students staged a walk-out on Sep. 20 as part of a global climate strike. Seth Boyden Elementary School has long offered students access to environmental education through an on-site garden and children's arboretum.
During recess, Seth Boyden students can opt to help out in the garden. They might pick kale and sauté it, or use garlic scapes to make a pesto and walk around the playground to offer others a taste.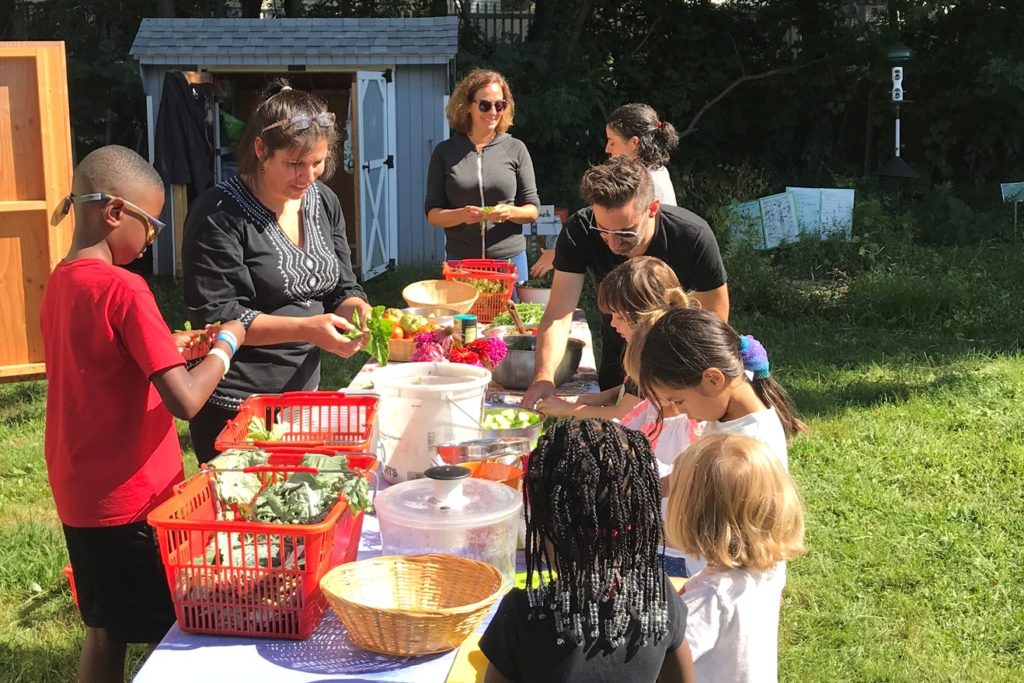 "This whole space is a lesson in how do we care for the environment," said Maggie Tuohy, who is the school's garden teacher and a parent who has been involved since shortly after the garden was created in 2001. "This is the air we breathe, and we need to take care of our living plants to keep us all alive."
When it comes to teaching kids about these topics, no age is too young, says Michele Sofo, a preschool teacher at Neighborhood House Nursery School in Millburn, which also has a garden where children plant and harvest food. Most of her students, including this writer's daughter, live in South Orange or Maplewood.
"The children are caretakers of our school garden. Through their participation, they learn that their actions impact the success of the garden," Sofo said. "It is my hope that the experience will translate into a sense of stewardship for the world beyond the garden gate."
One of the challenges in talking to young kids about the environment is that problems of global magnitude such as pollution or waste can feel overwhelming. Students may struggle to see how they can have an impact.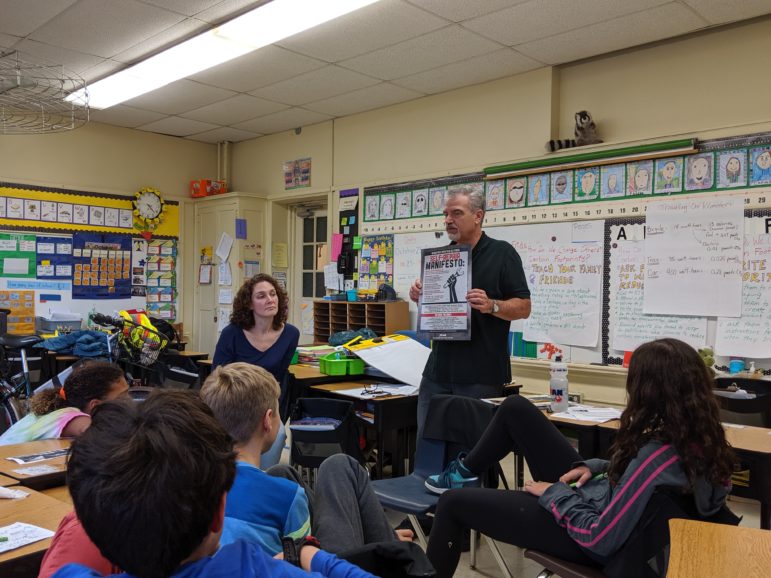 In Sommer's class on reducing one's carbon footprint, which is part of the school's "Beyond the Bell" enrichment program, she encourages kids to brainstorm actions they can take to drive change, such as writing to their favorite companies to urge them to reduce the use of plastic in packaging. She recently invited Columbia High School teacher Randall Post to visit with his electric bike. He talked about building it with recycled parts and riding it to work to reduce his footprint.
"I want them to feel empowered to take action," Sommer said. "It's way too depressing if they just come away with the reality that our planet is in such dire circumstances."
In the spring, Sommer had taught class at Tuscan about the reusable bag laws that have since passed in both towns, and the students performed a skit for the school's fifth graders about why plastic bags are a problem.
Similarly, the assembly at South Mountain focused on how kids can take small steps to reducing waste – such as putting the caps back on markers so they don't have to be replaced as often or taking lunch leftovers home to eat later. The school's green team, which is led by three parents and includes teachers, has developed a program for students to become "ecostars" by taking such small actions.
The team plans to hold two more assemblies this school year around other sustainability topics, and co-chair Georgia Madiba said they are eager to share what they have created with other schools so they can hold their own. Since the assembly, three more teachers have joined the school's green team for a total of nine.
"It shows that our teachers are interested and want to be a part of integrating sustainability and things green into the school," Madiba said. "We're building from the bottom up."
This story was produced in collaboration with the New Jersey Sustainability Reporting Hub project. It was originally reported by Ambreen Ali for VillageGreenNJ.com, and may be re-distributed through the Creative Commons License, with attribution.