MetLife Stadium in the North Jersey Meadowlands is among the nation's greenest stadiums. It has a massive-scale recycling program and a ring of nearly 1,500 solar panels that power its LED lighting and digital displays.
It is perhaps the most iconic example of a trend that has swept across the state, putting New Jersey at the forefront of efforts nationwide to construct and retrofit buildings so they require less energy to operate — and reduce the emissions that contribute to climate change.
The stadium during its construction in 2008 was registered with the Leadership in Energy and Environmental Design system, the U.S. Green Building Council's voluntary rating program — the world's hallmark institution for environmentally forward building construction.
The stakes are high: Combined, the energy needed to heat and power residential and commercial buildings accounts for around 40 percent of greenhouse gas emissions, according to the Environmental and Energy Study Institute.
But New Jersey is one of the country's leaders: It ranks sixth in the nation for LEED-certified residential and retail projects, according to reports released by the organization in June and September.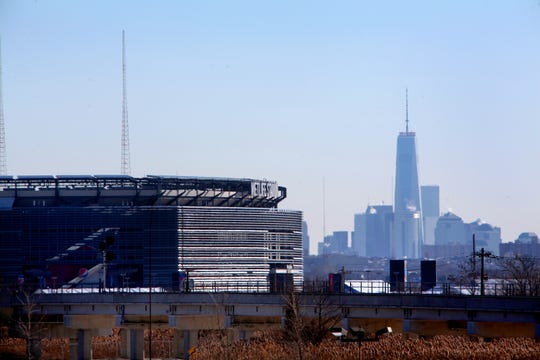 An analysis by the American Council for an Energy-Efficient Economy found 11 ways to cut emissions and U.S. energy use in half by 2050. Of those, five involve the buildings sector, council Executive Director Steven Nadel told a U.S. House subcommittee in September.
The council's recommendations align with LEED guidance: Install more efficient appliances, develop zero-energy and smart buildings, and retrofit and electrify existing buildings.
That's easier said than done, but New Jersey is making strides. Nearly 3,000 buildings are registered with LEED, covering a combined 226 million square feet — more than a third of the acreage of Manhattan.
These green buildings include the Atlantic City Convention Center, Verizon's Basking Ridge campus and Jersey City's Newport Tower. They're PNC Bank branches, Stop & Shop grocery stores, university buildings, Fair Share Housing developments and Starbucks coffee shops. (Notably absent from the list: the American Dream mega-mall and entertainment complex, a project that has drawn criticism from environmentalists.)
The state has emerged as a leader in efficient residential and retail development. It's a consequential if small step toward lowering New Jersey's carbon footprint, as the state becomes "ground zero" for sea-level rise brought on by rising global temperatures.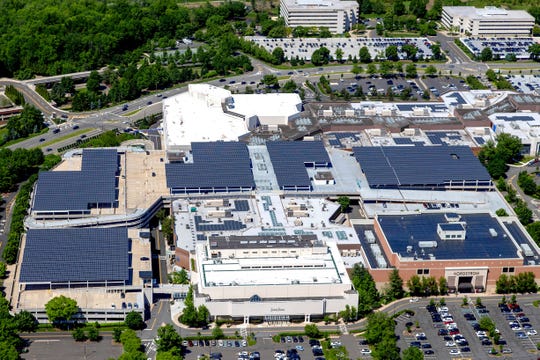 Slightly more than half of New Jersey's LEED-affiliated buildings — 1,543 of them — are LEED-certified, according to organization records. Buildings earn certification by completing green measures for which LEED rewards developers.
Dozens of credit options are available. They range from indoor paints that don't contain volatile chemicals and toilets that don't use more than 1.6 gallons of water per flush to landscaping with native or adapted plants and efforts to keep direct sun exposure to a minimum while increasing natural light. Some measures, such as basic water and energy performance, recycling systems and smoking prohibitions, are mandatory to get a building LEED-certified.
Go green or go LEED?
Despite MetLife Stadium's green achievements, the home of the football Giants and Jets in East Rutherford doesn't display the coveted LEED certification plaque on its walls, the mark of excellence for high-performing buildings.
MetLife Stadium isn't alone. Around 1,300 buildings in the state haven't earned certification despite being affiliated with LEED. There's no single reason why, experts say.
"What people don't like about LEED is that it actually means you have to keep careful records," said Wayne DeFeo, executive director of the U.S. Green Building Council in New Jersey and founder of an environmental consulting firm. "It's a pain. You have to really be doing the job right."
That's challenging, especially for developers who are inexperienced with LEED construction, said Matt Kaplan, co-founder of green construction company ReVireo.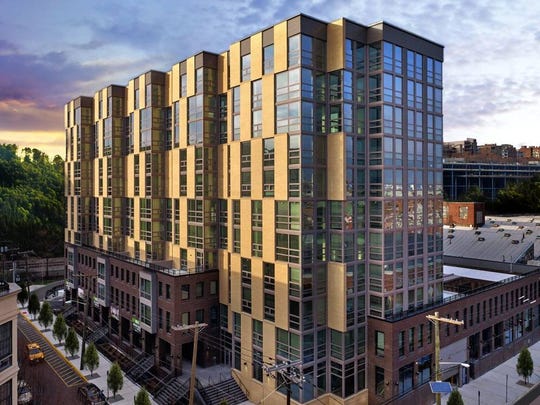 "You have to document every aspect of design compliance and construction," he said. "It is cumbersome."
LEED standards often become embedded in municipal development plans. This immersion is especially prevalent in North Jersey, Kaplan said.
Morristown, Maplewood and Hoboken, for example, require buildings to meet LEED-equivalent standards, but they do not require the buildings to be LEED-certified, Kaplan said.
"Some will be utilizing the tools and resources but not necessarily pursuing the certification," said Melissa Baker, U.S. Green Building Council senior vice president.
The state is also seeing a surge in LEED-developed schools, DeFeo said. The increase has been spurred by the New Jersey Schools Development Authority's requirement that all new school buildings and school additions are LEED-certified.
"We're making it educational," DeFeo said. "There's so many things you can teach."
The Willow School in Gladstone, for example, has a carbon dioxide detector that lights up when concentration levels reach a certain point, DeFeo said.
When the light goes on, a student opens a window to improve the air quality.
Developers and owners often consider LEED standards early in the building process, Kaplan said. They create LEED-standard designs, planning for future certification. The construction sites are cleaned daily so dust doesn't get into vents and degrade air quality.
Developers don't self-report data to LEED; instead, they must track building data to prove qualifications to third-party evaluators, DeFeo said.
LEED certification costs, which fund the evaluations, are tied to project size. But the "soft cost" and effort involved in comprehensive documentation ultimately drive developers away from certification — a factor in why so many LEED-affiliated buildings aren't certified, Kaplan said.
"All of the incremental costs are borne by the developer, who has to recoup these costs," he said.
Certification costs aside, it's possible to build to LEED standards without spending any extra money, DeFeo said.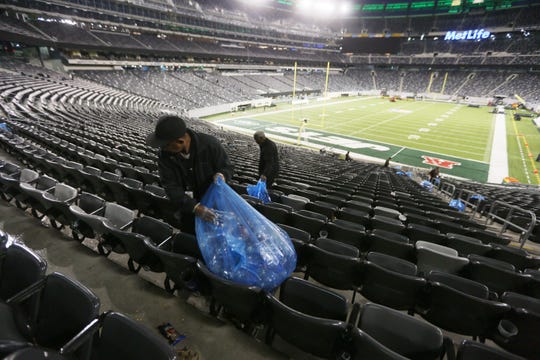 "The first question always is, 'How much is this going to cost me?' " he said. "People in buildings that are LEED-certified tend to take fewer sick days. You have lower employee turnover. The money side is tangential to the people side — 90 percent of the cost of a building over 20 years is the salaries of the people in the building."
Raising the bar
In response, LEED is streamlining its data tracking process, Baker said, even as the organization raises credentialing stakes to account for new technologies.
All projects are required to report energy and water data for the first five years after they're certified to ensure their savings are sufficient. But they also can recertify when new standards are released.
"We definitely are seeing a higher and higher bar, which is great," Baker said. "We're asking the project team to think about their end goals.
"It's very much in line with where the market is going," she added. "They're really paying attention to overall climate risk. They really do want the project to perform."
Project numbers spiked in 2009, when LEED released its first comprehensive set of standards, but they dropped in subsequent years. In New Jersey, just 58 new projects were registered in 2019; the annual average for the decade was 240. "It's becoming more stringent to become a LEED building," DeFeo said. "LEED is an evolving process."
The changes are niche. Take heat island effect, the human-caused urban warming attributed to buildings, Kaplan said.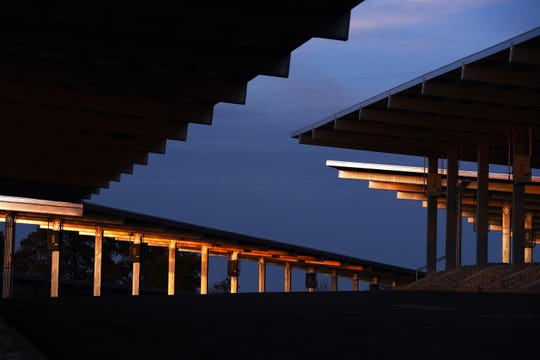 Projects once could earn credit for reducing heat island effect if the construction had a small footprint and its roof was painted white or had solar panels — even if the area around it was paved in blacktop. Now, developers are required to consider the whole construction site.
A handful of New Jersey projects are registered with standards LEED released in January, which use carbon dioxide as a metric for the first time and offer a special credential for zero-emissions buildings.
More than 150 New Jersey projects are registered or certified with a version released in 2016 and updated this past summer. Many more are still tied to 2009 standards.
Still, developers, building owners and leasing businesses aren't giving the environment enough weight in their decision making, Kaplan said.
It's "an economic holdup problem," Kaplan said. "The market has been slow to catch up."
Alexis Shanes is a local reporter for NorthJersey.com. For unlimited access to the most important news from your local community, please subscribe or activate your digital account today.
Email: shanesa@northjersey.com Twitter: @alexisjshanes
This story was produced in collaboration with the New Jersey Sustainability Reporting Hub project. It was originally reported by Alexis Shanes for northjersey.com, and may be re-distributed through the Creative Commons License, with attribution.