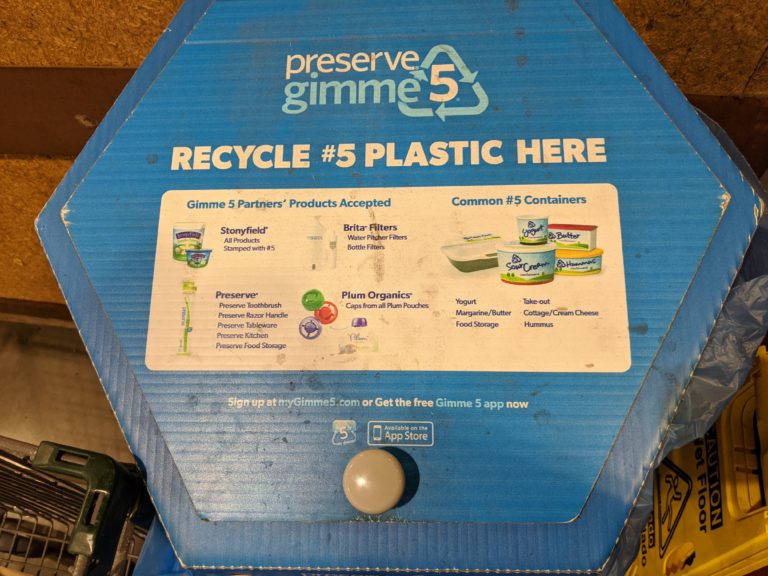 Local recycling companies have become more strict about what kinds of plastic they are willing to take, making conservation the absolute best way to reduce household waste. But there are still ways to recycle lower-grade plastics with area companies rather than tossing them in the trash.
It has been over a year since curbside recycling companies that service South Orange and Maplewood stopped taking plastics coded #3-7, meaning that any plastic that doesn't have a "1" or "2" labeled on it cannot be recycled curbside. That was the result of restrictions that China placed on the types of recyclables it will accept from the United States. Up until recently, China was accepting 70 percent of the world's plastic waste, according to NPR.
As a result of the restrictions, many food containers and plastic packaging have to be thrown in the garbage, unless residents are proactive about finding other ways to get them recycled.
Here are a few places to take plastics that can no longer be recycled curbside:
Plastic coded #5: Whole Foods participates in the Gimme 5 program that allows people to bring yogurt containers and other #5 containers, made of polypropylene, to donate to the company Preserve, which uses them to create its products such as toothbrushes. "Polypropylene is one of the safest plastics, but also one of the least recycled plastics," the company states on its website. "We sort, wash, melt, pelletize and test, allowing us to turn the once used plastic into raw materials."
Plastic bags: While Whole Foods also takes plastic grocery bags, those bags can also be recycled at a handful of other stores, including Stop & Shop, Target, ACME and Kohl's through the company Trex. The company will also take dry cleaning bags, newspaper sleeves, bubble wrap and cereal bags. For a full list of stores that participate in the program, see this list.
Styrofoam: Foam Pack Industries, located off Route 22 East in Springfield has a recycling bin in its parking lot for block-form Styrofoam as part of Union County's styrofoam recycling program.
While some residents may be willing to go the extra mile to recycle these plastics, many are likely to just keep tossing them in the trash, says Village Trustee Walter Clarke. That is partly the reason why South Orange put a ban on plastic bags in place at the start of the year — to get residents to be more mindful of their use of plastics that are not easily reused.
"Ultimately I think what happens is people become more thoughtful about when is it appropriate to reuse versus single use," Clarke said.
Maplewood also has a ban and is looking to expand it this year to include polysterene, the generic name for styrofoam, and other single-use plastics.
Whether it's saving yogurt containers to store leftovers, declining plastic utensils with take-out food, or shopping with local bulk-goods providers such as Good Bottle Refill Shop and The Green Tap, there are a host of ways that people can cut down on the amount of plastic they toss.
But if yogurt containers and newspaper sleeves are an unavoidable plastic coming into your house, know that there are ways to still ensure that they get recycled.
This story was produced in collaboration with the New Jersey Sustainability Reporting Hub project. It was originally reported by Ambreen Ali for VillageGreenNJ.com, and may be re-distributed through the Creative Commons License, with attribution.