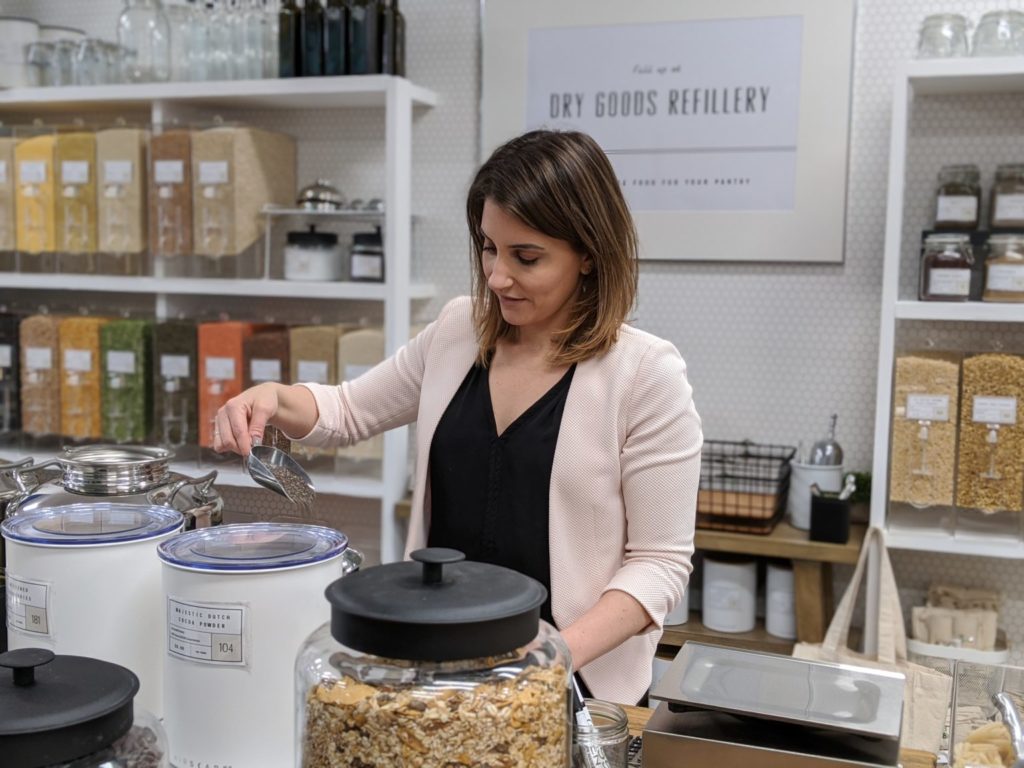 BYOC – as in, bring your own container, is all the buzz in Maplewood these days.
A third business aimed at reducing packaging waste is opening its doors this month: Dry Goods Refillery, which kicks off its soft launch at General Store Cooperative on Springfield Avenue this weekend, with plans to open to the public on Wednesday. It will offer common food and pantry goods in bulk. Other new businesses with similar offerings for household goods include the Good Bottle Refill Shop and The Green Tap.
That means customers can fill up on a variety of items — including dry pasta, rice, cereal, nuts, pretzels, lentils, loose leaf tea, spices, oils, maple syrup, honey and more without adding to their garbage with all the plastic and other packaging commonly used at grocery stores. Despite being a smaller business, owner Rachel Garcia said she aims to keep prices in line with Whole Foods and other grocery stores that offer a bulk-foods section.
Garcia is also going the extra mile in identifying food distributors that are conscious of their environmental footprint. One supplier, Ace Natural of Long Island City, is a carbon neutral company that uses solar-powered trucks. All the teas at the store are fair trade and organic, as are most of the spices. Suppliers include Bob's Red Mill, Frontier Co-op and Marcelli Formaggi.
"We believe the supply chain starts at the beginning, and we want to do our best to keep that eco-conscious mindset from production through sale," Garcia said.
For customers, that means letting go of the idea that pantries need to be lined with matching containers and finding ways to reuse old mayonnaise and sauce jars that might otherwise get tossed. The store will have some containers on sale for people who walk in without one.
Although environmental stewardship is a key impetus for the business, it's not the only reason Garcia felt inspired to launch it. The mom of two with a background in retail has always wanted to open a store and, with Dry Goods Refillery, she aims to harken back to the days before Amazon home delivery.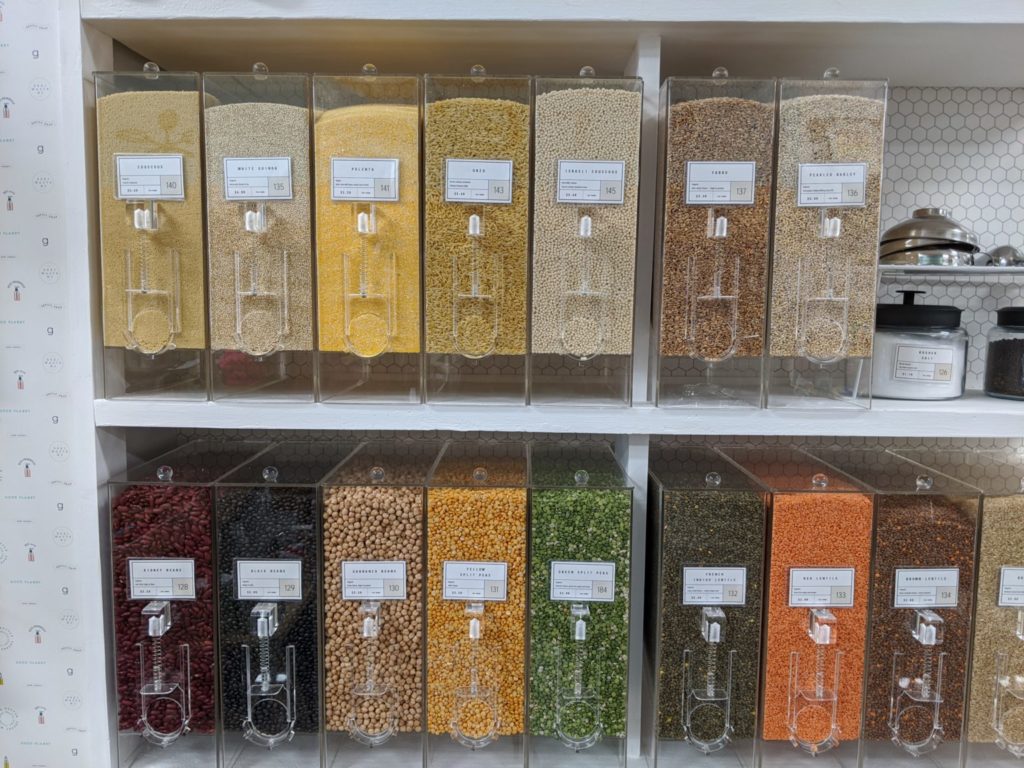 "The whole idea of shopping at a general store is filling up on your groceries and your housewares at the same place. That was very much where we were in the past, before Amazon showed up," Garcia said.
Operating in the General Store Cooperative also allows her to feel supported as she embarks on this new venture.
"For me, this cooperative is really something special," she said. "The opportunity to work there is absolutely the reason why I felt it was the right time to open the business. There is a sense of community both from patrons and tenants."