David Dichter doesn't want to change the entire world. Just a little bit of it.
Dichter, 88, a retired geologist from Linwood with a cache of global experience, wants Atlantic City to become the international focal point for addressing global warming and climate change.
Atlantic City is in the right place at the right time, and Dichter believes he is close to making it happen.
Casinos may be the big attraction in the resort, but Dichter believes his idea will pump new life — and bring new dollars — into the city while tackling a global threat.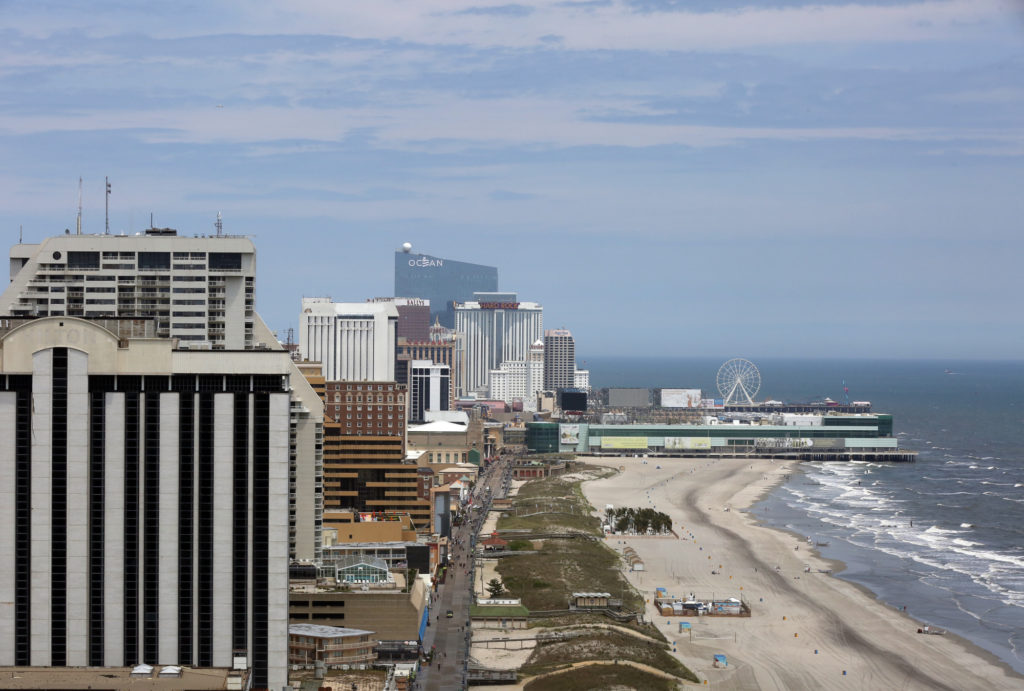 And he's making progress. So far, his idea has garnered the support of state Senate President Steve Sweeney, Atlantic City's planning department, City Council, Meet AC (the city's convention arm) and the Atlantic County Board of Chosen Freeholders.
"It will enable scientists, academicians, climate experts, governmental officials and concerned citizens from throughout the country and internationally to meet on a regular basis in order to discuss, as well as successfully act, on this global menace," according to a resolution passed in September 2016 by City Council.
"I could not agree more that it is an ideal place for the international community to come together to work towards solutions," Sweeney wrote about the idea.
Atlantic City has all the elements needed to become a hub to increase interest in and enact change on sustainability issues, Dichter says, including the resort's location, hotels, dining facilities, beaches, Boardwalk and convention space.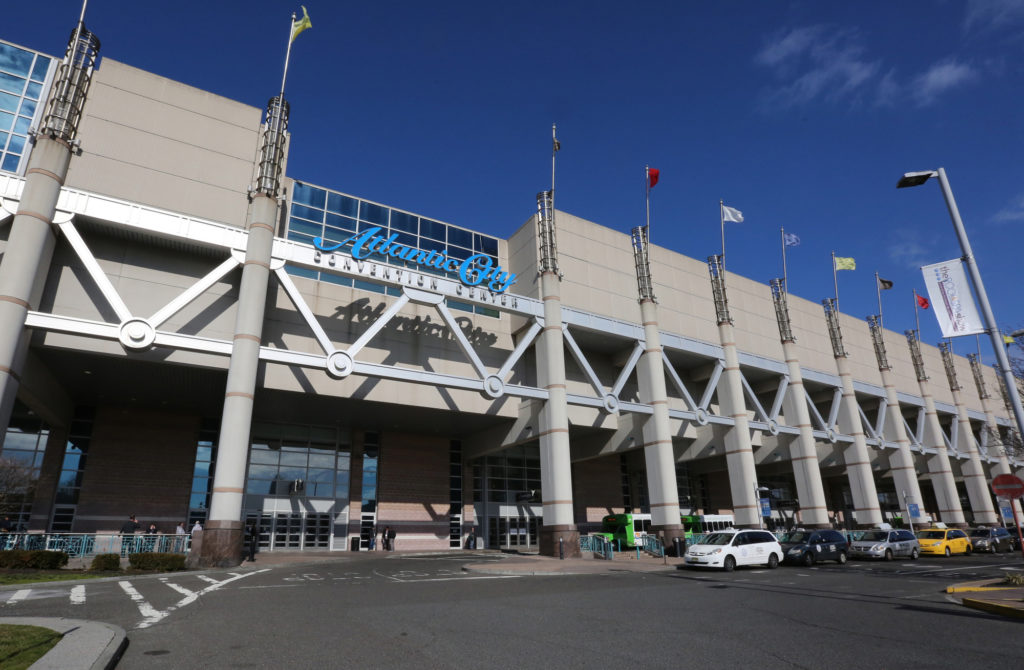 Right now, he says, the United Nations' specialized agency for climate change is in Nairobi, Kenya, a location that is not only isolated but lacks security for visitors.
"By focusing on Atlantic City, we're bringing it closer to home," he says. New York is not a good place, he adds, because it is expensive and crowded.
Dichter has spent the past three years gathering support and believes if he is successful in getting the backing of the last two hurdles — the governor and casino owners — his idea will come to fruition.
"We're trying to offer Atlantic City another alternative other than just gambling," he says, "which in my view is a dead-end street."
Some of the topics that could be addressed are climate change, oceanography, water quality and sea level rise.
"I'm scared to death," he says of global conditions. "I really am afraid. We have too many people, not enough resources and it's adding up to total mass confusion and troubles. Global warming is simply a manifestation of all the things that are going wrong with the stewardship we have of the planet."
Dichter has spent his life confronting issues in the United States and abroad. Born on Atlantic City's New Jersey Avenue, where his father ran the Dichter Hotel, he has watched his hometown change from the summer-tourist town of his youth to a community powered by global casino corporations. After graduating from Atlantic City High School, he followed a yearning to travel that led him to college in northern India, graduate school in Massachusetts and studies in London for his Ph.D. in economics and political geography.
Among his many jobs, he served in the Peace Corps in Afghanistan, served as a U.S. Foreign Service officer in Thailand and Burma, headed a Geneva-based organization that led to the creation of a U.N. Volunteer Program and a service organization, Technology for the People, that matched technology related to sustainability with enterprises and was the basis for a handbook in the technology/enterprise field.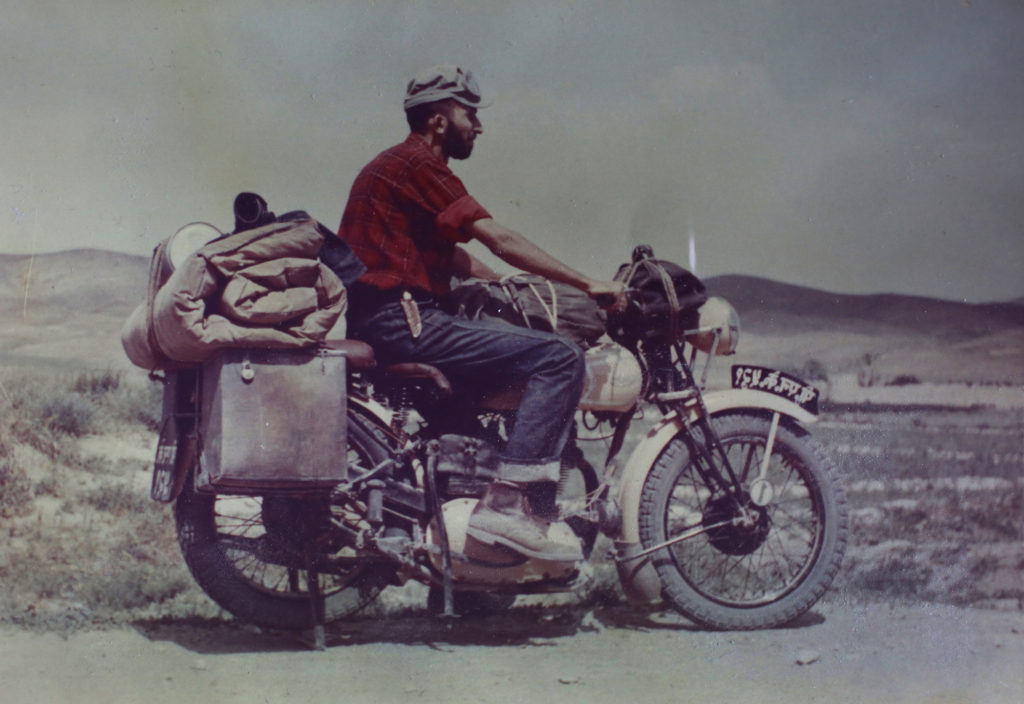 When he returned home, Dichter did a three-year stint in the Marines, serving mostly in Japan, took a solo motorcycle trip from India to Eastern Europe as a young man in 1954 and was a candidate for Congress against Charlie Sandman in 1968.
"I've never believed in the philosophy that a single individual can't make a change in the world," he said. "If I did, my whole life would have been much less meaningful and much less interesting."
Dichter's advice for those who have the desire but don't believe it's enough to enact change is to focus on what interests you, things you understand and appreciate, and things you feel you can impact.
"Focus on that, and see where it brings you," he says.
To that end, he continues to lobby for support of his idea from various levels of government, and anyone who will listen who he believes can forward his cause.
"Dr. Dichter's initiative to bring sustainability to the forefront for Atlantic City is a fantastic idea," said Sandi Harvey, vice president of sales for Meet AC. Harvey says Dichter should be admired for the support he's gained and his continuing outreach.
"It's the little guy that can make a difference in Atlantic City," Harvey says. "And we need more folks like Dr. Dichter."
This story was produced in collaboration with the New Jersey Sustainability Reporting Hub project. It was originally reported by Vernon Ogrodnek for the Press of Atlantic City, and may be re-distributed through the Creative Commons License, with attribution.