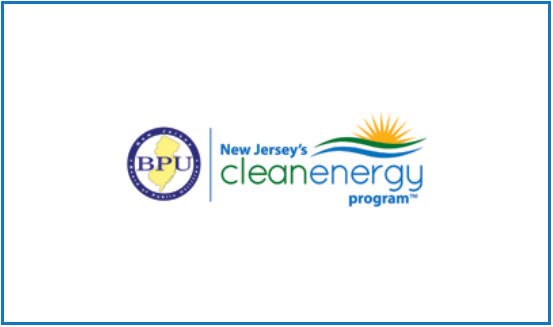 PETERSBURG – It should be an easy sell, as far as Ralph Cooper is concerned.
Cooper is the chairman and a longtime member of the Upper Township Green Team, which works on several sustainability efforts. In this instance, he's talking about New Jersey's Clean Energy Program, which offers financial incentives, programs and services to residents, business owners and municipalities.
The wide-ranging initiative can help give people the information needed to make smart energy decisions. There are grants and rebates that help those decisions make financial sense upfront, so why doesn't everyone use the program?
"It's been hard to get traction," Cooper said. "You have to believe it, to believe that a government program is going to help. People don't necessarily believe that the system is going to help them."
Green Team members attend multiple events, such as the annual Community Night, sponsored by the Upper Township Business Association, or Ocean City's Green Fair each August, with tables loaded with information about the energy program and other initiatives.
"Sometimes, it's about timing," he said. "You can see somebody a half dozen times and nothing clicks. Then, all of a sudden, they say, 'I didn't know what you meant. I want that.'"
The Green Teams, like the one in Upper Township, were launched by the non-profit organization Sustainable Jersey, which seeks to support communities as they pursue programs in sustainability. The organization has certified almost 400 towns as sustainable, a designation that includes bragging rights, energy savings and an improved chance of receiving grants.
There are 14 Green Teams in Cape May County. They act primarily as advisors, making connections and recommendations.
"Our primary role is as a catalyst, a bridge between these programs and the public," Cooper said, in a recent interview, "and also nudging the public officials to do what's right. We use the term 'nudging' a lot."
For the Clean Energy Program, administered through New Jersey's Board of Public Utilities (NJBPU), the local team's role is making the connection.
"It's been around for a long time," he said. "It's not something new. It's been out there."
A 'No Brainer'
In December 2019, Sustainable Jersey presented a webinar on residential efficiency outreach campaigns, describing it as a guide for municipalities and green teams. Much of the discussion covered details of the seemingly arcane process of getting certification through Sustainable New Jersey, in this case by earning points for "Residential Energy Efficiency Action."
Representatives from throughout the state listened to the presentation, which included comments from Stephen Gallo, the administrator of Keyport, a small community in Monmouth County, on the banks of the Raritan Bay.
Gallo discussed his efforts to improve the energy efficiency of a property he bought at the Jersey Shore, describing it as a summer bungalow never designed for year-round living.
"There were challenges to keeping it warm," he told the webinar participants.
While working through a program that includes the participation of the natural gas utility, he said he received comprehensive recommendations on ways to improve its energy efficiency. The energy audit cost money upfront, and there was some expense in upgrading the heating for the house and the water, as well as adding insulation, but he said, the program helped him apply for "tremendous" rebates and will save significant energy costs.
"I always wondered to myself, why isn't everyone doing this?" Gallo said. "If you have an older home and haven't looked at these issues, you're basically sending money up the chimney."
In his borough, the Green Team is actively promoting the program with residents and business, and working with the special improvement district. There are links on the website and mailings planned.
"You can achieve significant energy efficiency if you're aware of it," Gallo said. "In these busy times, if you can't get people's attention, they're not going to follow up on it."
Wide-ranging Scope
Speaking with officials with the NJBPU on the clean-energy program can present some issues, in part because the term encompasses so much, from rebates for high-efficiency lightbulbs to the $1.6 billion wind farm planned offshore in the coming years.
Limiting the conversation to efforts to increase energy efficiency can include initiatives for municipal governments, business and private homes. Kathleen Lewis, the outreach coordinator for New Jersey's Division of Clean Energy, works to ensure towns and residents know what is available to them.
"We have an outreach team that goes out across the state to homeowners' associations, green fairs, butterfly festivals and more. They have those tables, and they will talk to people about all those programs," Lewis said, in a recent interview. "We do our best to get that information out."
Staff with New Jersey Clean Energy can meet with local Green Teams on the best ways to get towns and homeowners involved.
"Those Green Teams can be a great way to start those conversations," Lewis said.
For homeowners, the starting point is often a home-energy assessment. Lewis said "assessment" sounds more inviting than "audit" to most people.
A certified contractor will evaluate the home, from top to bottom, checking for safety issues, like carbon monoxide and indoor air quality, look at insulation and the home heating system efficiency and how water is heated.
Participants receive a report recommending efficiency measures, as well as information on financial incentives to help pay for the work.
Details on the program, and on how to contact an accredited contractor, can be found at njcleanenergy.com. There are also rebates for buying Energy Star appliances and air conditioning and heating systems, and instant rebates at stores around the state for LED lightbulbs, which are far more efficient than iridescent bulbs.
In some instances, Lewis said, homeowners may have participated in the program without realizing it. Most contractors and appliance retailers in the state are very familiar with the available programs, she said, and buyers may have gotten a rebate on a new refrigerator or washer and dryer without giving it much thought.
Easing Sticker Shock
The most energy-efficient option may not be the cheapest upfront. For many municipalities and school districts looking to balance tight budgets, it may be tough to sell officials facing re-election to shell out for better energy efficiency in the long term, if it's going to hurt in the short term.
"Sometimes, there's a little bit of sticker shock. Our incentives are designed to reduce those up-front costs," Lewis said, "and it will produce savings year over year that you can count on. That means immediate tax reduction and recurring reduction in energy costs."
That can mean more tax money spent in the classroom or on municipal services, instead of the cost to light and heat facilities.
Energy audits for local governments are completely subsidized, according to the program's website. The program is also available to counties, colleges and universities, and incentives can help fund energy-efficient construction.
Gallo said, at the webinar, that technology is changing quickly, and it helps to have good advice from experts.
"Every couple of years there's a new breakthrough that can result in staggering savings," he said.
According to Lewis, the municipal audits are a time-consuming process, sometimes taking a year to complete. At times, a change in government or administrative personnel can mean the information gets lost in the shuffle.
"They got that report, and nothing ever happened with it. It sits on a shelf somewhere," she said. "When they do find it, it's like gold.
For residents, free energy assessments are sometimes available, and contractors will often build the cost of the assessment into the improvement work.
For those upgrading their appliances, in addition to the $50 to $75 rebate for purchasing energy-efficient appliances, residents can also receive a $50 rebate for recycling their old refrigerator or freezer. Otherwise, Lewis said, they often end up in basements and garages as spares, plugged in and using the same amount of power as they did in the kitchen.
According to the New Jersey Clean Energy website, a new refrigerator or freezer uses 1,000 fewer kilowatt-hours in a year than one made before 1990. Recycling 20,000 refrigerators or freezers is the equivalent in power use of taking 40,000 cars off the road, the website states.
For more details on the program, and a listing of area contractors, see njcleanenergy.com.
To contact Bill Barlow, email bbarlow@cmcherald.com.
This story was produced in collaboration with the New Jersey Sustainability Reporting Hub project. It was originally reported by Bill Barlow for the Cape May County Herald, and may be re-distributed through the Creative Commons License, with attribution.