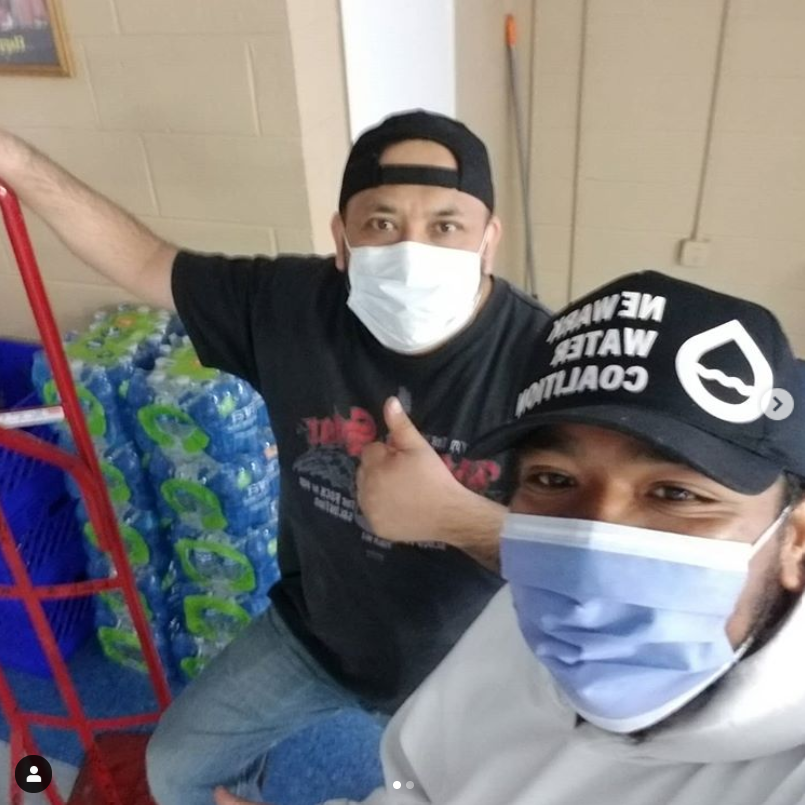 The story of water in Newark continues to evolve.
Given the current focus on public health, clean water has become all the more invaluable.
"You don't know – this bottle of water, and we know the phrase 'water is life', It could really save someone's life. It could really make the difference in someone's day."
That was Anthony Diaz, one of the co-founders of the Newark Water Coalition.
"The Newark Water Coalition is an advocacy group that deals with predominantly the lead crisis in Newark. Our lead levels are at 33 parts per billion which is twice the federal standard. So we go out and we advocate on behalf of the citizens, and with the citizens and community. We also do presentations and water distributions. And now with evictions and rent strikes and things like that we're starting to get involved in that work."
And when Anthony gets behind a movement, he goes all in.
"That's real, COVID or not, nobody should be going through the stress of losing their home. The world is on fire and people are still trying to collect rent? Cops are sending up border patrols, asking about papers? 'Let me see the receipts of your groceries'? That's not America! Or maybe it is, maybe it's always America taking off that Scooby Doo mask and it's still the criminal, I don't know."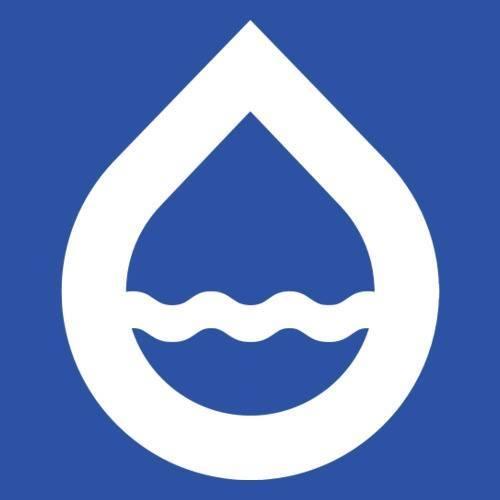 Although the group is involved in many projects, they are perhaps best known for running a robust water distribution operation. At its busiest, the water distributions were a weekly occurrence at two locations, with a third one about to open, and members of the coalition could be seen unpacking truckloads of water. Now, that has ceased entirely.
"These people still need water so we have to do these deliveries. I call and text them 'Hey, the water is on your porch' but no contact with the person. At the end of the day people can say what they want to say about the Newark Water Coalition and members of the group but all we care about is getting resources into the hands of the people."
Water distribution is the initiative that faces the most challenges when it comes to logistics. But on the education front, the group has found public webinars to be a good way to maintain their stride.
"Hi everyone, and welcome to our latest Next City webinar. I'm Kelly Regan, Editorial Director for Next City and I'll be your host today."
This public webinar was hosted by Next City, an organization dedicated to inspiring social, economic, and environmental change through journalism and events around the world.
Sabre Bee, the other co-founder of the Newark Water Coalition, was also on the webinar.
"We want to hold city hall accountable and we want lead poisoning tests for everyone, even the people that it's maintained are not affected."
Although the lockdown is changing the way that activism can be carried out, Sabre and Anthony point out that the urgency has only increased.
"Everyone knows how it is to go to a grocery store. You have to have your mask, you have to have your gloves, you have to stand 6 feet away. But then when you get inside after that hour and a half wait to get inside, you get to the water aisle, and it's empty! What do you do? What do you do? It's very very scary."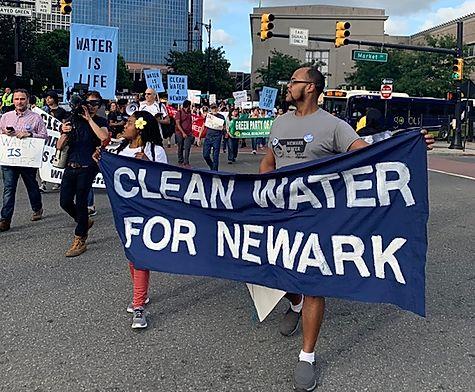 So what are some solutions to the many challenges that face environmental activists in this moment? Anthony and Sabre have many suggestions. But according to them, it begins on an individual level.
"You need to be able to advocate for yourself. You need to be able to straighten up whatever it is that's going on and have the knowledge base to fight."
"Now that you see some of the cracks and the holes in the institutions that are supposed to be encouraging and supporting and protecting you, now that you see that there aren't exactly experts in the places where they need to be experts, now that you see that superman is not coming to save you, I need you to show up. I need you to be loud. We don't have the privilege of being quiet anymore."
"The next step is building community."
"One of the things that I often say is 'people power' — people power is the only thing that can make change really happen. People power is the only thing that can really influence policy, that can influence a sense of community."
And although local community is necessary to solve a local problem, community building does not need to be limited at a local level.
"Cities like Newark, cities like Portland, cities like Chicago, cities like Baltimore, also have districts where the schools are having elevated levels of lead so it is a national problem. And it's obvious that we are in a system that is concerned with profits over people. And that is really the bottom line of this Newark crisis, and any other water crisis. It usually happens in places where people are economically disadvantaged and black and brown."
"It's not just us fighting this. It's not just the Newark coalition in Newark, New Jersey. It's everyone. And you don't have to do it alone. I was fortunate enough to go to Detroit and be part of a global summit and meet a delegation from Africa. Them connecting with me and them saying 'how can we support you?' — that's beautiful!"
And consistency goes a long way in cementing an activist's relationship to their community.
"One of the people that I'm fortunate enough to know is a 14 year old freshman who said 'hey, Anthony, you've been showing up for my community so it's time that I show up.' But that wouldn't have happened without the consistency."
Finally, the co-founders of the coalition recommend encouraging community members to contribute in ways that play to their strengths. Sabre used the example of the group's current outreach campaign as an illustration.
"Definitely do not take your sign in sheets for granted. We've had all different types of events to bring in different groups of people who have different interests, because that's important in organizing. Everyone is not going to be politically charged. So with all the sign-in sheets that we have, and we've got a stacks of them, now is the time where you have elder people in your organization and no shade – we love them. But they don't mind being on the phone all day long, for hours! You scan over those sheets, you send it to those elder people in your organization, and you let them be that auntie or that uncle on the phone. 'Hey you know, we're still doing this, what do you need, baby?' So that's a big part of it, letting people play to their strengths."
And always remain fixed on your ultimate goals.
"Yes, they secured the loan. Yes, they're replacing lead service lines. But I want data. Data is king. So until I am confident to say that no one in Newark has an exceedance in their homes, then the work of the Newark Water Coalition will not stop."
You can find out more about the Newark Water Coalition at www.newarkwatercoalition.com or on any social media platform.
This story was produced in collaboration with CivicStory and the New Jersey Sustainability Reporting Hub project. It was originally reported by Stephanie Avila for WBGO, and may be re-distributed through theCreative Commons License, with attribution.