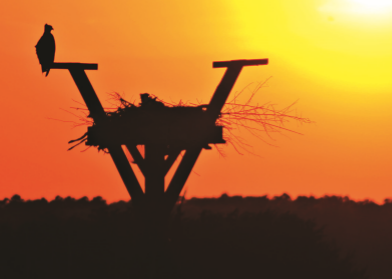 Each May, at the historic John Wesley Gandy Farmhouse, on Tyler Road, in Upper Township, residents gather for the Strawberry Festival, presented by the Historical Preservation Society of Upper Township.
There, they find music, food and displays. Most years, there's a band performing in the barn. Beekeepers show off a hive with plexiglass to show their busy charges, and, in recent years, there have also been lambs from a local creamery to the children's delight. There are crafts and displays, hotdogs on a grill and stacks and stacks of strawberries. People from throughout the township and around the county turn out, spending time together and soaking up the spring sunshine, but not this year. Like so many other plans, this year's strawberry festival has been canceled because of COVID-19 .
"The festival is almost like a spring reunion," said Ralph Cooper, the chairman of the Upper Township Green Team, a nine-member committee that supports the township's certification with the Sustainable Jersey program. "Obviously, everybody's missing the camaraderie of getting together."
The team advises Township Committee on environmental matters and educates the community. Most years, events like the Strawberry Festival and many others are part of that connection, with team members staffing a table, handing out literature and meeting community members.
While that kind of interaction is out of reach, Cooper said the work continues.
"Like everybody else, we're trying to pivot to really wrap our minds around the fact that we're not going back to the way things were anytime soon," he said. Much of his focus is now on projects that can be accomplished remotely.
That includes working with other Green Teams in Atlantic and Cape May counties through a Sustainable Jersey regional hub. That means making connections, comparing notes and seeing what works in other communities while offering tips for what has worked in yours.
Some programs and presentations can be moved to virtual platforms, as have municipal meetings, business conferences and happy hours. An upcoming event will discuss the use of rain barrels, with the opportunity for township residents to receive a barrel and information on how to install it. Later, Cooper said, there is a plan for a presentation on invasive plants.
Cooper is active in several areas of the community. He said a recent Rotary Club meeting was also held online, and the Upper Township Business Association held a town-hall-style meeting, as well.
Participants don't have to drive, and the meetings may make up in convenience what they lack in camaraderie. Some in-person events have been sparsely attended.
"Now, we get three or four times that many people who will dial in virtually. In some regards, it has actually multiplied our reach," he said.
The experience in Upper Township is being echoed throughout New Jersey. "This is all new to us, said Lauren Skowronski, the program director for community engagement for the Sustainability Institute at The College of New Jersey, where Sustainable Jersey was launched. "This is a global public health crisis at a level we have not seen for generations. It's paralyzed the world. It's new to everybody."
Multiple events planned around the state were canceled or reworked. The 50th anniversary of Earth Day, April 22 became Virtual Earth Day. Questions remain about the future of summer events, like the farm markets held throughout the county. In some cases, those may proceed, Skowronski said, both as an essential service providing food and as a necessary means for many farms to continue operation.
In most cases, the environmental commissions and Green Teams have adjusted, not come to a halt.
"What I've seen is once they figure out their new normal, they find ways that they can help in their communities," she said. For instance, she said, Sustainable Jersey set up connections between tech-savvy volunteers and municipalities struggling to establish virtual meetings.
For several weeks, many working on sustainability issues were in "survival mode," she said, but now they are finding new ways to work in their communities.
"They are dedicated warriors. They keep charging forward," Skowronski said.
Amy Menzel, the communications manager at the Atlantic County Utilities Authority, who has been active in sustainability issues for years, said many of the people working on these issues were able to quickly adapt.
She helped organize a conference on sustainability in March that was one of the earliest cancellations in the region over concerns about COVID 19, but she and Skowronski mentioned the need for compassion in the process. Some may need to pull back and spend time looking after themselves.
"I think people recognize that we're all in this together," Skowronski said. "We need to be responsible for each other."
"Every person is handling it in their own way," Menzel said. "For me, for the first couple of weeks, I was paralyzed. I was not able to take action. It was very difficult."
The pandemic has also brought pushback on some environmental issues. At a recent Cape May City Council meeting, a business owner suggested the city suspend its ban on plastic bags, at least for the summer, saying businesses are already under enough stress.
Mayor Clarence Lear said after the meeting he would want to hear from the city's environmental commission before taking any position on the suggestion.
At the national level, the Trump administration has continued to ease environmental regulations, a process begun before the pandemic but still underway. An April report from Frontline cited a reduction in fuel economy and emissions standards for automobile manufacturers by the Environmental Protection Agency in March, a temporary loosening of enforcement of some regulations during the pandemic and other changes.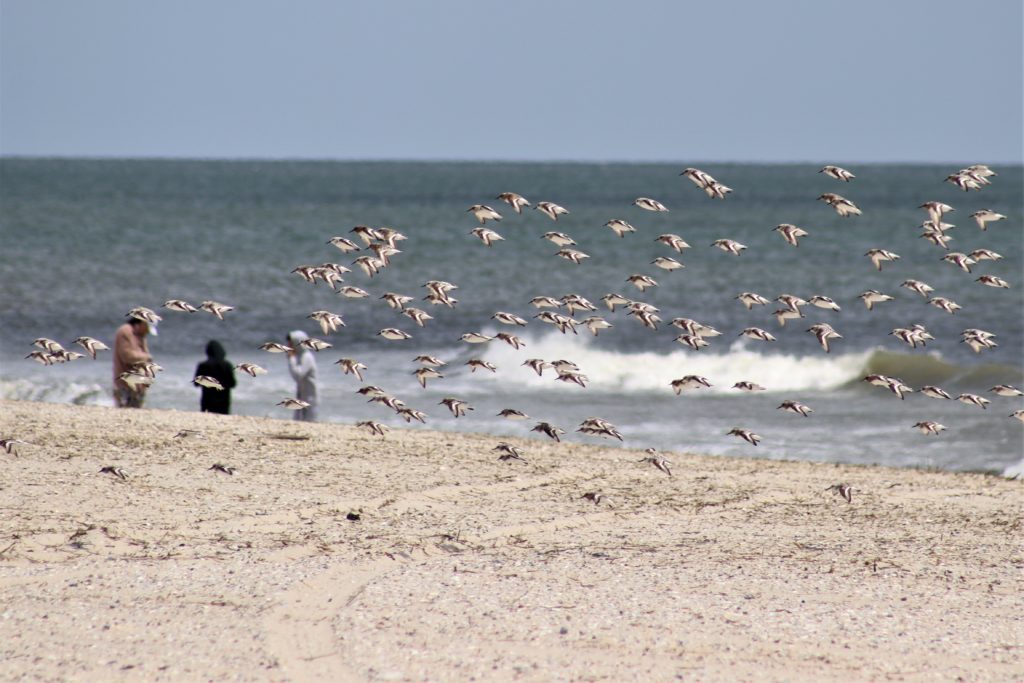 EPA officials told the PBS news program that the agency is committed to public health and reducing pollution.
Throughout New Jersey, Skowronski has seen a reluctance to push forward with some environmental initiatives, such as plastic bag bans, and many consumers again embracing single-use items for their perceived hygienic properties.
"There are a number of people who want to push forward, saying we passed this law, it needs to stay in place. Plastics are bad," she said of local bans for plastic bags and take-out containers. "Then others say this isn't the time, wait for the crisis to pass."
The crisis has already impacted the environment, with carbon emissions dropping dramatically around the world as fewer people commute and air travel becomes a rarity. For a while, wildlife had the run of local beaches and anecdotal reports from around the country say the air and water seem cleaner.
It will be years before the true impact on the environment will be understood. In the long term, COVID-19 may make people reluctant to use public transportation or have other effects on human behavior, Skowronski said, and those interviewed for this story did not want to seem to be pointing to a silver lining from an international tragedy.
But the unprecedented changes of 2020 have demonstrated other possibilities for work and social interactions. Some people may continue to work from home, and an embrace of remote communications could reduce the amount of time on highways or in airplanes for a variety of meetings.
According to Skowronski, what happens next will be crucial. Will America and the world go back to "normal," or will society embrace some fundamental changes even as people celebrate the eventual return of community pleasures like concerts, social events and crowded restaurants?
"There's an opportunity for when we come out of this, to do it in a thoughtful and responsible way, that really will take a collective effort," Skowronski said. "Whether we do or not is yet to be seen."
This story was produced in collaboration with CivicStory and the New Jersey Sustainability Reporting Hub project. It was originally reported by Bill Barlow for the Cape May County Herald, and may be re-distributed through the Creative Commons License, with attribution.