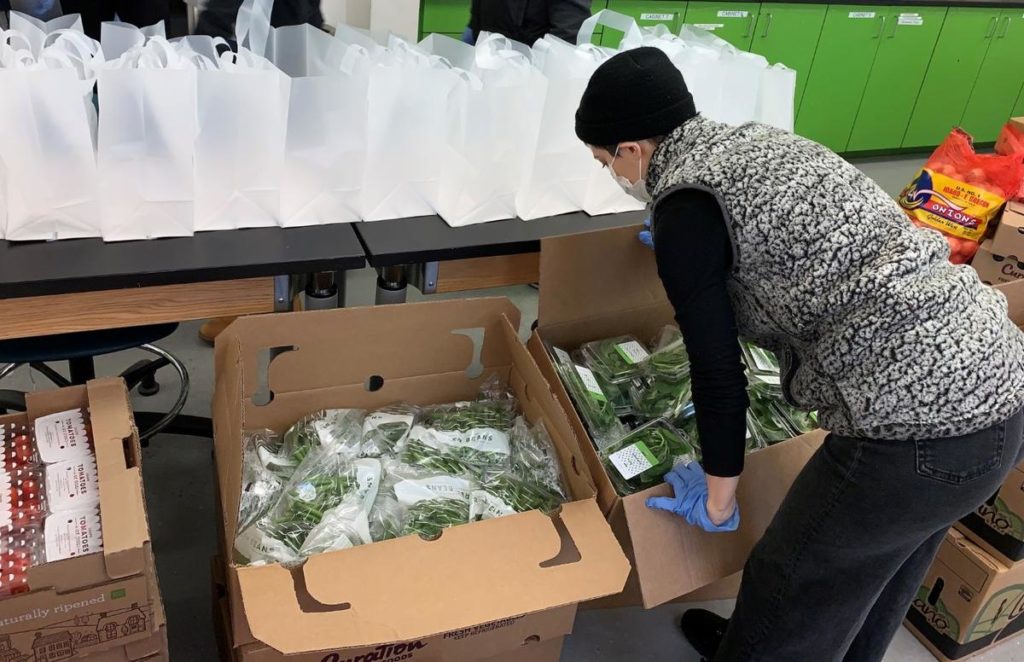 The FDA currently estimates that 30 to 40 percent of all food supply in America is wasted, making it the largest category of material that is sent to landfills. Organizations like Table to Table are on a mission to stop the waste.
"We pick up from about 150 different donors, the food is distributed to about 250 partner agencies, and last year we picked up enough food for 23 million meals. It's an insane amount and if you think that most of it would have just been thrown away, that is the part that is just baffling."
That was Julie Kinner, Director of Recipient Relations and Community Affairs with Table to Table. The organization serves Bergen, Essex, Hudson and Passaic counties, And Kinner says that the demand for food has exploded across the board due to COVID-19.
"What happened, and seriously what happened overnight is I am getting phone calls, I would bet 5 to 10 a day from churches, from even places like the Salvation Army and Boys and Girls Clubs, established community centers and they're looking for food. And right now I just don't have anything left."
Feeding America has projected that the number of food insecure individuals could rise to as much as 55 million, due to the economic effects of COVID-19. Table to Table is feeling the pressure.
"I've been with Table to Table for 21 years. This right now is definitely the hardest part of my job that I've ever had. It's apologizing and saying 'we just don't have the amount of food that we need.'"
Although the need is intense, Kinner says that she has seen communities rise to the challenge.
One organization that is doing their part is the Greater Newark Conservancy. The Conservancy provides farm and garden space for community members, advocacy for environmental issues, education for children and families, and job training. Most recently, the Greater Newark Conservancy has handled the delivery operations for the Emergency Food Distribution System in Newark. This system keeps senior citizens safe by reducing the need to visit grocery stores while also assisting in the elimination of food waste. I spoke with Executive Director Robin Dougherty to learn more.
"On Thursday mornings, a truck comes with pallets. Between my staff and some medical student volunteers, Jersey Cares is another group that sends some folks because packing up between seventeen and twenty thousand pounds of food takes a number of hours."
It's a colossal endeavor to be sure, with many partners handling different parts of the process. CareSparc, Table to Table, the Lincoln Park Coast Cultural District, and the Grotta Fund, are all main players in the project, though as Robin mentioned, several other groups offer support in other ways.
"Collaboration sometimes isn't easy, but in this case, the partners that are working together work very well together. We're just trying to get this work done and make sure our seniors have some food to eat."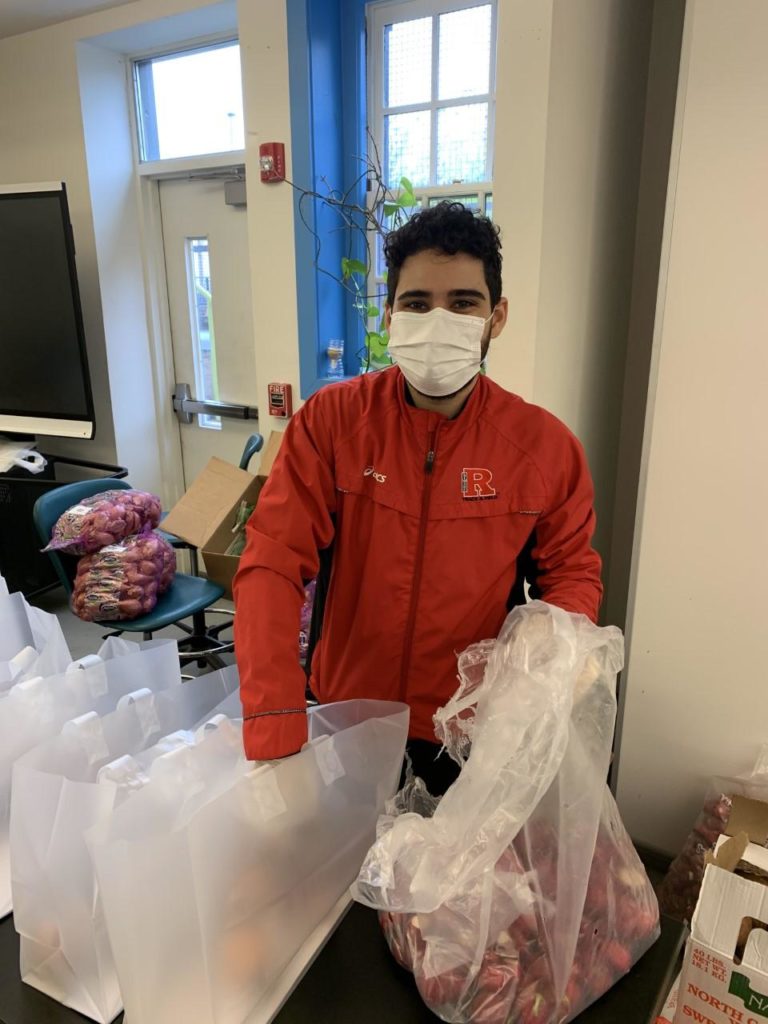 Given all of this support, the Emergency Food Distribution System has been able to multiply the number of seniors being served, within a month of beginning.
"Eventually, we'll have ten buildings and it'll be about two thousand seniors that are getting these packages."
WBGO: "Do you see this system potentially continuing even after the lockdown ends?"
"Yes, we do. First of all, who knows when this is going to end, right? There is going to be a lot of phasing of opening of this and that and there's still going to be the virus, which is very dangerous for seniors. And so many of them will not want to go to a grocery store. This need will still be there and there will still be additional produce that needs to be rescued."
Although this system is a collaboration between organizations, Dougherty still stresses the importance of individual contribution.
"As they say, think globally but act locally. That's still very applicable. You have to get involved. You can't say 'Oh somebody else is doing it. I don't need to worry about it' because they're saying the same thing. 'Oh somebody else is doing it' and then you find out nobody is doing it and next thing you know you wake up next to a garbage dump or an incinerator and you say 'how did that get there?' Well, lots of permitting, lots of process. But we all are so consumed with our own selves and are a little bit selfish I'll say. So it's just being involved in your community, knowing who your neighbors are, finding out what are some of the issues in your community that maybe you could get involved with. Because that's the only way things do change."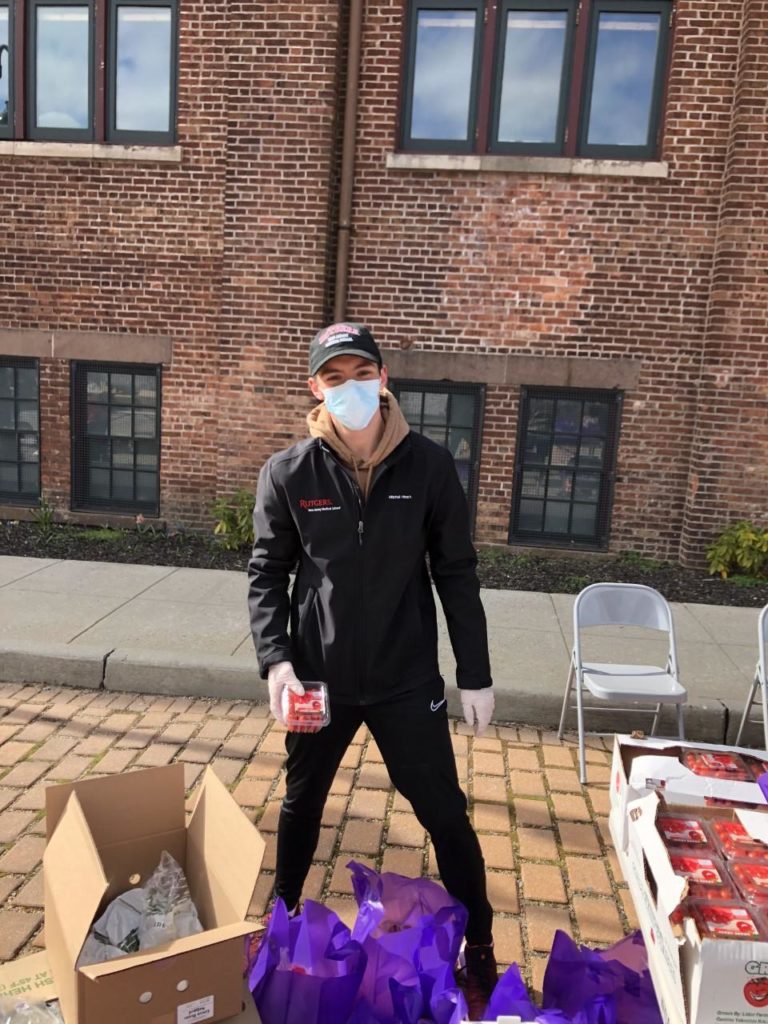 On the question of how individuals can pitch in, Kinner immediately thought of the impact that one volunteer in particular has made in his community.
"One volunteer: Mr. Norton – a senior himself, he makes me crazy. He insists on delivering about 30 bags himself. They are his neighbors, they are the people he knows need it. And every Thursday there are piles of bags for different delivery groups and there's a pile for Mr. Norton and he insists on bringing it."
This story was produced in collaboration with CivicStory and the New Jersey Sustainability Reporting Hub project. It was originally reported by Stephanie Avila for WBGO, and may be re-distributed through theCreative Commons License, with attribution.