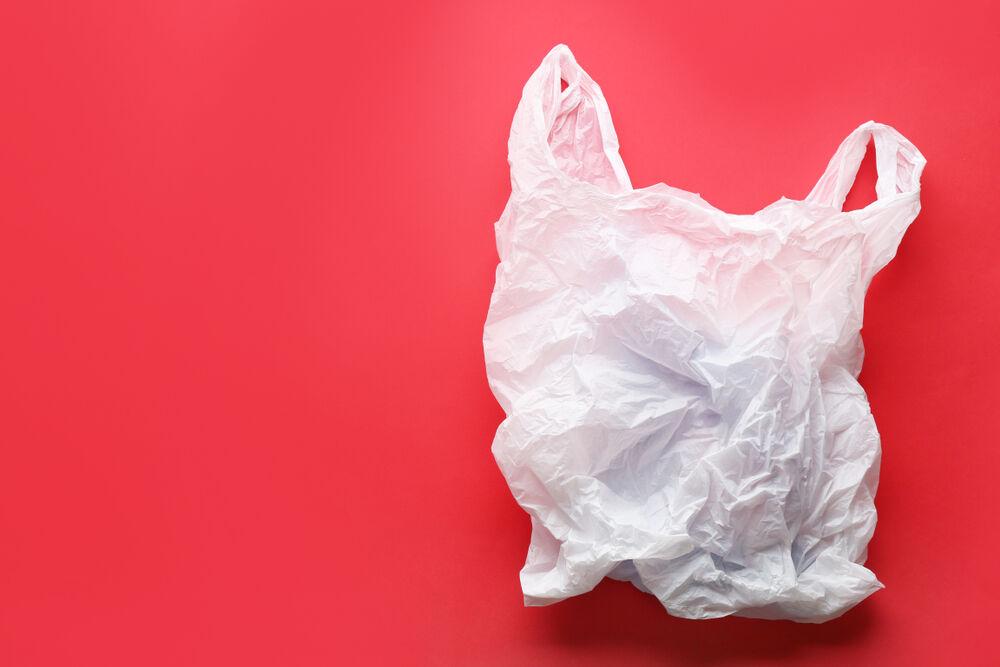 As shore area restaurants and shops faced challenges through the summer of COVID-19, those in Avalon, Stone Harbor, and Cape May dealt with the added complication of local ordinances limiting the use of single-use plastics.
Officials in each town said the ordinances were accepted by most residents and businesses, even with the summer's hardships.
"I can represent that the program has been well received and well complied with from our merchants, and the public is appreciative of this," said Scott Wahl, Avalon's city manager.
He noted that locals see fewer plastic bags as litter blowing along streets or floating in the water.
Cape May Mayor Clarence Lear said businesses have risen to the challenge, while in Stone Harbor, Mayor Judith Davies-Dunhour said the borough did not relax its ordinance this year and heard no complaints about violations, either.
"Everybody continued to abide by that ordinance," she said, adding that businesses have adjusted to the change. "No one asked us to be granted any leniency or to change it in any way."  
Statewide ban?
The towns may be ahead of the curve, as New Jersey moves closer to, what has been billed as, the toughest ban on single-use bags and products, including polystyrene cups and containers, plastic straws, and multiple other items.  
"It's a big deal for the residents of our state."

Assemblywoman Nancy Pinkin
The bill took a big step forward Sept. 24, with its approval in the state Assembly (https://bit.ly/2Sq4X77). The state Senate said yes to the ban earlier this year and voted again on an identical version of the bill, which went to Gov. Phil Murphy's desk.
"I anticipate that he will sign it," said Assemblywoman Nancy Pinkin, a Democrat from Edison, and the sponsor of the bill. "We've had the most progressive agenda in decades. He's very environmentally oriented, so I can't imagine that he wouldn't sign it."
The governor has 45 days to decide. If he signs the bill, Pinkin said, businesses will have 18 months to use their current stocks and start adhering to the new restrictions.
After the Sept. 24 vote, she cited shore towns as leading the issue, presenting bag bans of their own.
"This isn't a partisan thing. Republican towns that are making their livelihood from the shore… have already done this," Pinkin said. "They know how important it is for their livelihoods."
She cited tourism, a multi-billion dollar industry that depends on a clean environment, as well as the fishing industry, which is an important part of the economy of the Jersey Cape, suggesting the ban will help keep plastics out of the ocean.  
Local lawmakers voted against the ban. Assemblymen Erik Simonsen and Antwan McClellan (both R-1st) voted against the Assembly version of the bill, while Sen. Michael Testa (also R-1st) voted no in the Senate version.
Neither Simonsen nor McClellan immediately responded to requests for comment.
As approved, the bill takes the step of banning single-use paper bags in supermarkets.
"Paper or plastic? In New Jersey, try neither," reads the lead paragraph in the New York Times report on the bill Sept. 25.
That proved a step too far for Cape May County's largest business group. Businesses faced a tough year, with multiple new rules and new expenses, coupled with fewer customers and a sputtering economy, said Vicki Clark, president, Cape May County Chamber of Commerce.
The business group wholeheartedly supports other aspects of the ban, she said, zeroing in on limits to polystyrene containers, a light, cheap plastic foam often referred to by the brand name Styrofoam.
"It's apparent that those things are a menace to the environment," Clark said.
The chamber backs banning single-use plastic bags and takeout containers, she said, also using the argument that the tourism industry depends on a clean environment, but she hopes Murphy will block the paper bag ban.
"It was not the right thing at the right time," she said.  
"Now, we can all look forward to picking up less trash on our beaches and during Clean Ocean Action's bi-annual beach sweeps. There will be less plastics in the ocean to cause harm and death to marine life."

Cindy Zipf, Executive Director, Clean Ocean Action
Multiple environmental groups welcomed the vote, many citing plastic's impact on marine life.
"Now, we can all look forward to picking up less trash on our beaches and during Clean Ocean Action's bi-annual beach sweeps. There will be less plastics in the ocean to cause harm and death to marine life," said Cindy Zipf, executive director, Clean Ocean Action, one of the groups that advocated for the bill.
"It's a big deal for the residents of our state," Pinkin said of the bill's passage. Violations could come with a fine of $5,000 for each offense.  
"The way I would look at it is, this helps create a paradigm shift. This could help create real change."

Jeff Tittel, Director, New Jersey Sierra Club
Jeff Tittel, director, New Jersey Sierra Club, also welcomed the vote, calling it one of the most important bills ever passed, in New Jersey, in dealing with plastics and solid waste.
He said the bill would offer an exemption for small businesses on the ban on paper bags, adding that paper bags also have an environmental impact, with trees cut down and greenhouse gasses created for their manufacture.
He expects new products to replace the single-use container, such as biodegradable bags created from hemp or other new options. As proposed, the bill could help change behaviors, as well, as people get accustomed to reusing their bags.
"The way I would look at it is, this helps create a paradigm shift," Tittel said. "This could help create real change."
That could translate to less plastic in the oceans, littering the land or filling landfills, he said.  
Studies show a fraction of the plastics used in the U.S. get recycled, with most of the material ending up in landfills. While steel and aluminum cans can be melted down and reused to make new containers essential indefinitely, the process for recycling plastics is far more cumbersome.
According to Clark, local businesses in the towns that have banned single-use plastics adjusted.
"I haven't heard any pushback at all," she said.
There was a discussion on the issue, at an August Cape May City Council meeting, among elected officials and members of Cape May's Environmental Commission, centered on ensuring compliance from Acme and Wawa.
Heather Cherrington-Bruno, chairwoman of the Environmental Commission, said she didn't understand why there would be an issue.
"We're not the first town that has done this," she said.
She expressed understanding for one disposable item, particularly while COVID-19 remains a threat: single-service packets of ketchup, mustard, and other condiments. At the August meeting, she described that as a public safety issue.
Wawa sought a temporary exemption at its Texas Avenue location for disposable packets of condiments, citing COVID-19-related restrictions imposed by the Cape May County Board of Health.
At its Sept. 15 meeting, the council unanimously approved the exemption. 
This story was produced in collaboration with CivicStory and the New Jersey Sustainability Reporting Hub project. It was originally reported by Bill Barlow for the Cape May County Herald, and may be re-distributed through the Creative Commons License, with attribution.