On Earth Day, April 22, many people across the world celebrate the achievements of environmental practices and raise awareness of the value of sustaining and protecting our planet. As we honor this important movement, New Jersey is preparing to join other states that have implemented a plastic bag ban in an attempt to heal the environment and thwart ocean pollution.
While the implementation of this law, which goes into effect on May 4th, is a crucial step toward environmental sustainability, the shift is going to be a huge change for some Trentonians. As the city prepares to tackle a longstanding environmental problem, we'll explore just what this plastic bag ban means to the people and businesses within Trenton and exactly what can be expected.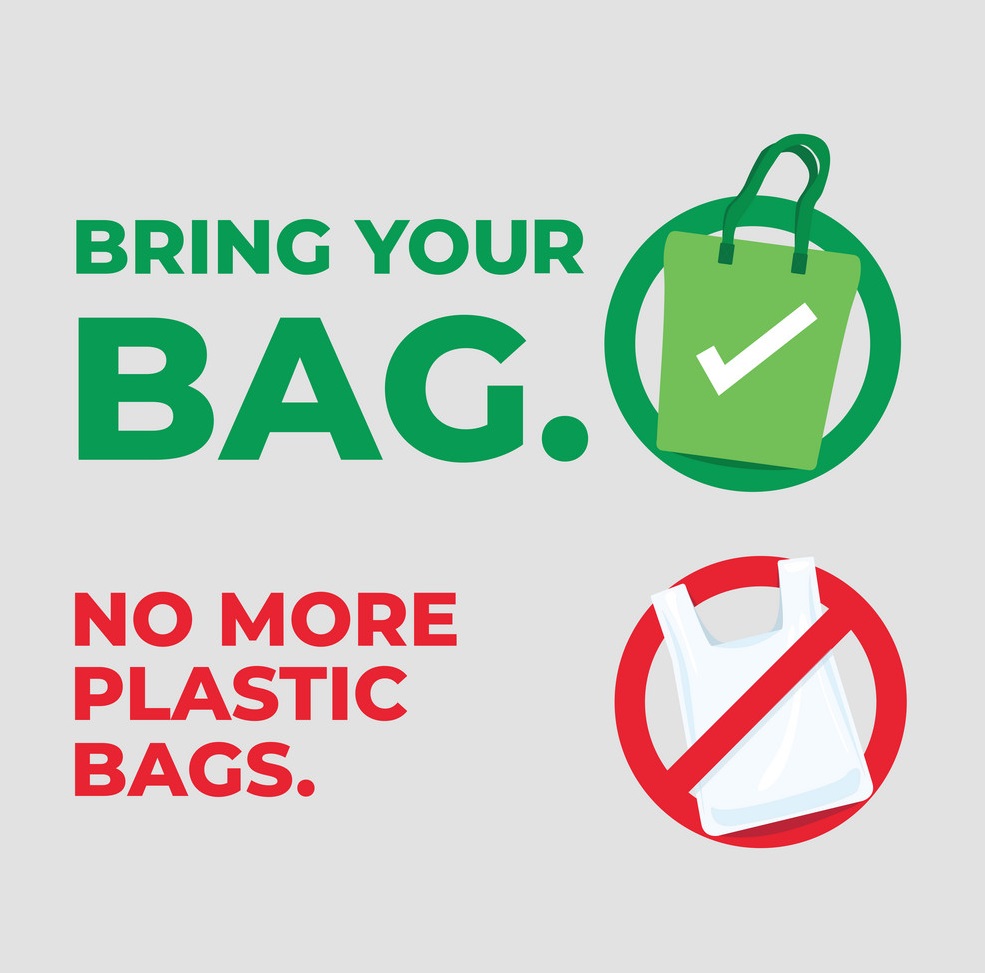 Hailed by environmentalists as one of the nation's most comprehensive plastic bag bans, Governor Phil Murphy signed this law into effect back in November 2020 with the hopes of joining the anti-plastic campaign sweeping the country. By prohibiting the usage of single-use plastic bags, to protect New Jersey's environment, the state's lawmakers hope to help residents through the change and enable them to see the benefit in this decision. In last year's press release announcing the impending plastic bag ban, New Jersey's Secretary of State, Tahesha Way, stated, "We love New Jersey beaches, forests, and waterways, and we want to protect them for current and future residents and visitors to enjoy." She continued to note that businesses would receive support and detailed information in order to provide a seamless transition.
The rules of the ban are straightforward, but the exemptions may be confusing. Here are the basics:
The plastic bag ban will apply to all types of stores.
Grocery stores over 2,500 square feet are prohibited from supplying or selling single-use plastic bags, as well as paper bags to customers. The ban on paper bags makes this detail of the law unique to the Garden State.
Restaurants are also prohibited from providing plastic bags but may offer single-use paper bags.
The ban restricts the use of polystyrene (Styrofoam) food/beverage containers, and plastic straws should be available by request.
Stores can decide to either sell or give out reusable bags, otherwise customers are required to bring any type of bag/container of their choice to carry their items.
Some exemptions include produce bags used for fruits, vegetables and meats, and bags provided by pharmacies, pet stores and dry cleaners.
The director of Trenton's Department of Housing and Economic Development, C. Andre Daniels, is a staunch advocate of the new law, though he understands that the change will be difficult for some. "We will begin to reduce our footprint of waste and pollution. At first it will be a big change, simply due to humans being creatures of habit. I will also have to adapt to the utility that is in single-use plastic bags. It helps to be a part of the effort leading the change."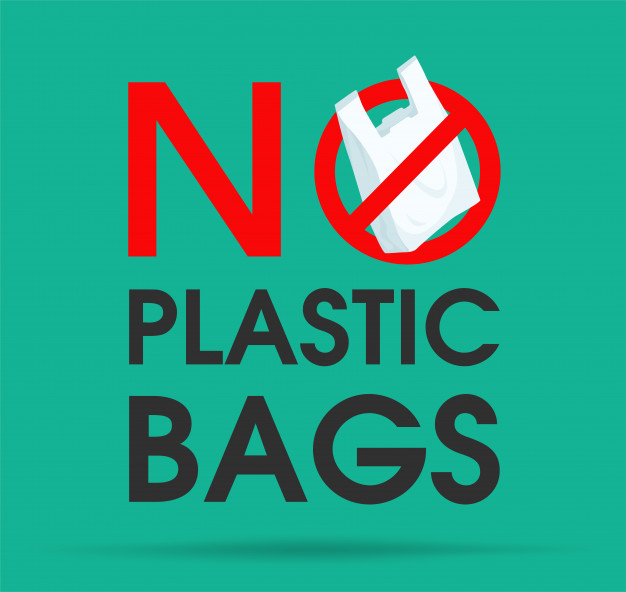 According to Daniels, businesses within the Trenton area have expressed enthusiasm about the new law, which he notes is an opportunity for them to enhance their brand profile while decreasing pollution. Above all, Daniels stresses the importance of reducing the harmful impacts to our climate that will benefit our planet for years to come. "Single-use plastic bags weren't always a reality," explains Daniels. "While their availability was useful, in many ways…it also was the beginning [of] a disastrous and harmful impact on our ecosystem."
Daniels is correct in that the usage of plastic bags in this country didn't become popular until 1982, and their use has skyrocketed since then. According to Earthday.org, five trillion plastic bags will be used this year.
It's no secret that plastic bags are a menace to the environment. The harmful effects of plastic have been a major topic within the environmental sustainability sphere for many years. Pollution, waterway blockage, and animal deaths, as well as human health hazards, are some of the significant problems that plastic presents. Its inability to be properly recycled is also an issue.
While a plastic bag ban is not the complete answer to the aforementioned environmental issues, it's hard to deny that it is a start. A database citing the effectiveness of plastic regulation around the world prepared by The Scientist Action and Advocacy Network (ScAAN) in partnership with PlasticBagLaws.org supports this notion. The data shows that in 2012, San Jose, CA saw a decrease in plastic bag litter in rivers and neighborhoods in under one year after implementing a small fee on paper bags and a ban on plastic bags.
Data from other successful plastic bag bans undoubtedly led New Jersey lawmakers to enact the mandate, and Trenton businesses like the vegan eatery Lady and the Shallot welcome the change. "We've always tried to do our best in using ecofriendly products. We don't use plastic bags, and we're happy that New Jersey is trying to do their part to improve the carbon footprint," says co-owner and co-creator Francesca Avitto.
Avitto states that other small businesses in the area have also expressed their enthusiasm to help improve the environment, but notes that the law will understandably affect their bottom line. "On the other side of it, they will be facing new costs as plastic is cheaper than ecofriendly [bags and containers], which will be new to them and possibly a challenge to navigate. But as small businesses, we always figure it out."
In an effort to create a seamless transition, the city of Trenton will be providing local businesses with a starter pack of reusable bags. Recently, Mayor Reed Gusciora teamed up with the Department of Housing and Economic Development to distribute the first of those starter packs to The Big Easy, a Trenton eatery. "Businesses have been very enthusiastic about the offer," says Daniels of the department's proactive measures to prepare retailers for the shift. "I see this as a plus and an opportunity for the city to provide support while leading the way in how we must change our habits."
This story was co-produced in collaboration with CivicStory (www.civicstory.org) and the NJ Sustainability Reporting project (SRhub.org)