Dedicated to community and environmental development for families and individuals within the Trenton area, the nonprofit organization Isles Inc. has established a program with the City of Trenton to assist residents with their transportation needs, while improving the air quality. Called "GoTrenton!", it is an e-mobility pilot project to bring reliable transportation services to Trenton's underprivileged population, providing cost-efficient access to healthcare, jobs and other opportunities. The goal of the program is to tackle Trenton's affordable transportation and environmental issues to aid in progressing the city.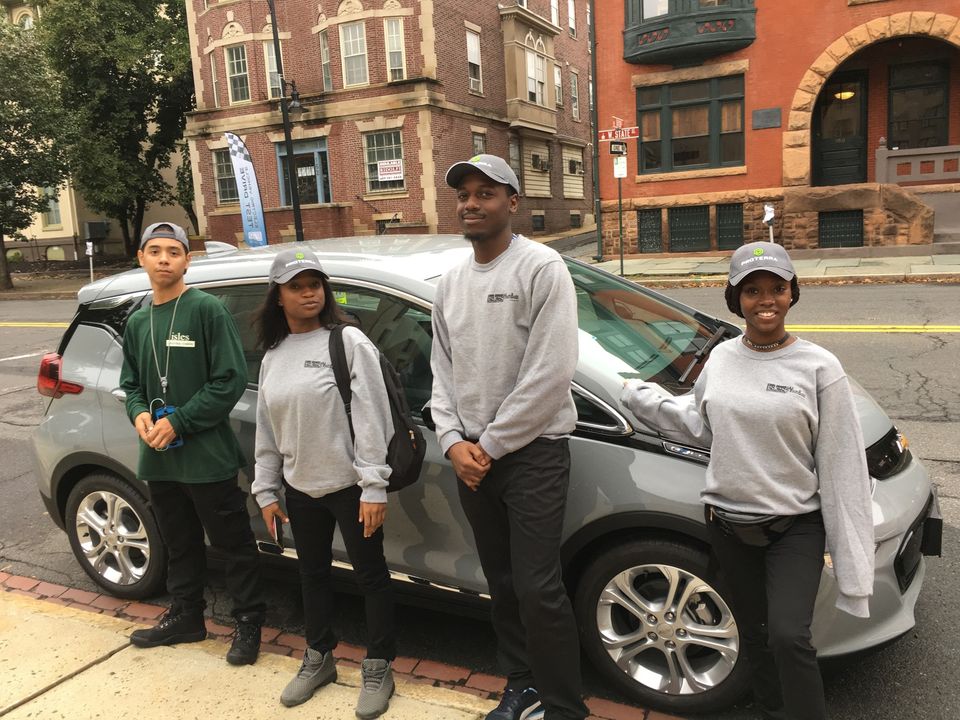 As Trenton's first subsidized carshare and rideshare service for low-income communities, GoTrenton! was constructed to solve two unique problems, according to Isles clean energy advocate Katharina Miguel. "While we've been able to train and certify over 3,500 people in energy, environmental, and green-focused careers through Isles' Center for Energy and Environmental Training (CEET), Miguel says, "we often see a reoccurring pattern of folks unable to maintain jobs after their training as a result of not having access to the necessary transportation to get to those jobs. Second, as we learned more about how the state was planning to provide communities with support to upgrade their infrastructure to include electrification of the transportation system, the question for us was how to make sure that lower-wealth communities like Trenton would benefit from those plans, and not just high-wealth communities, businesses and universities." Understanding the need to guarantee that this investment in electronic vehicles would benefit communities like Trenton, Isles partnered with the City of Trenton, ChargEVC, Environment NJ, and NJ Clean Cities to prepare a plan of action.
The research conducted by Isles and its conversations with other community organizations confirmed the transportation challenges of the city's low-income population, as well as a connection between Trenton's air quality and its effects on children. "Our research on the connection between environmental hazards and health outcomes uncovered that Trenton children experience asthma rates that are four times the county average, and a life expectancy 13 years less than miles up the road in Princeton Junction," explains Miguel, who attributes the pollution to the diesel- and gas-powered vehicles in the high-traffic area. Lung.org, in its 2022 State of the Air report, gave Mercer County an F for ozone pollution, noting that "If you live in Mercer County, the air you breathe may put your health at risk." The detailed report also echoes Miguel's findings, stating that more than 77,000 of the county's children under the age of 18 were at risk, along with almost 200,000 people of color. The community outreach and research validated Isles' position, and therefore the GoTrenton! program to generate employment, improve air quality, and provide access to jobs and healthcare services was born.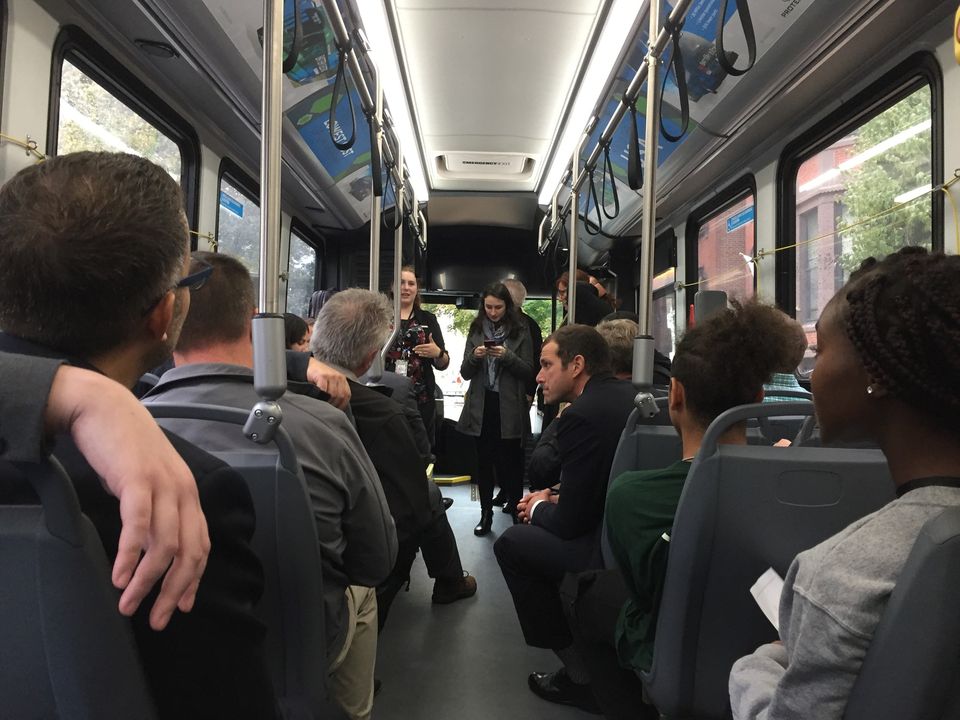 In 2019, Isles and its partners were selected to participate in the early-phase test of an all-electric vehicle project at the Rocky Mountain Institute's (RMI) e-mobility lab in Colorado. During this process, local transportation challenges were uncovered, as Isles staff worked together with experts to find solutions to improve mobility and to condense the air pollution plaguing Trenton communities. The e-mobility pilot project will offer three e-vehicle transportation options for residents: carshare services (transportation for residents to reserve at designated times), rideshare services (similar to Uber Pool and Lyft Shared), and shuttle services (routes created to different points of interest in the city). GoTrenton! is looking to employ residents to fill several positions covering outreach, managing operations and driving.
In addition to testing and research, the partners are continuing preparation and detailed planning. Community feedback on possible locations and charging stations, as well as routes, has also aided in the developmental phase. "We're also having one-on-one conversations with community organizations that provide social, financial, and health services whose clientele has difficulty traveling to [the organizations' locations], to figure out how we can support their work through better transportation. This project dovetails with the City of Trenton's plan to install 14 Level 2 charging stations throughout Trenton. We expect the city to begin that installation process in the near future," says Miguel.
Surveys obtained from Trenton residents confirmed the lack of accessible transportation to important appointments and locations, proving that the project was on track to fill a gap within the community. Trenton resident Michael Santiago, a sustainable housing and housing equity professional, sees this service as a positive contribution to his city in terms of equity. "You're giving people who may not have the ability to access transportation the opportunity to access it in different ways, and also you're reducing the city's carbon footprint," says Santiago. While Mr. Santiago believes that the energy used to charge some electronic vehicles comes from burning fossil fuels, he's supportive of the effort put forth by Isles. At the time of publishing, Miguel stated that she cannot confirm the type of energy used at the charging stations since the locations are not yet finalized.
Understanding the needs and wants of Trentonians has been one of the main focuses of the e-mobility pilot, which is why Isles has incorporated listening sessions. These sessions, which are open to the public, cover the current plans and timeline of the project, as well as tentative routes and partnerships. So far, Isles has hosted two sessions, with one coming up in June. Those interested in joining can check www. isles.org/transportation for more information on upcoming listening sessions.
The nearly $1 million awarded to Isles and the City of Trenton by the Department of Environmental Protection, in addition to support from Energy Foundation and other non-governmental sources, has helped propel the developmental stage of the project. As the projected launch date of Fall 2022 approaches, Miguel notes that more long-term funding will be needed to ensure the longevity of the services.
While Isles continues its focus on supporting sustainable communities, Miguel sees this project as a way to create multiple "wins" for the city. "We truly believe GOTrenton! will enhance the lives and well-being of so many Trentonians…and anchor a unique project in Trenton that could be a point of innovation and pride."
Local residents interested in pursuing jobs either within or outside the project may email kmiguel@isles.org.
This story was co-produced in collaboration with CivicStory (www.civicstory.org) and the NJ Sustainability Reporting project (SRhub.org)