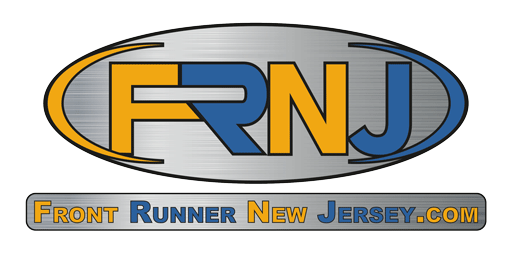 CAMDEN — Teenager Azzari Myers said she was "oblivious" to the environmental challenges she was growing up among — trash and debris, lack of trees and green spaces, and constant pollution from companies in Camden.
That was until she took part in the illuminating play "Town Hall: Resolution 50," by the Superior Arts Institute and its founder Samir Nichols. The play, which has now been turned into a web video series, has been praised nationally for shining a spotlight on Camden's challenges through the voices of young people.
This month, Superior Arts is holding a casting call for extras as it films the new installments to the series in and around Camden. Nichols told Front Runner New Jersey he hopes the new episode will go live on YouTube in October.
"Before the play, I was not involved and was very unknowing of what was actually happening within our community and the injustice we were facing," said Myers, who plays April, one of four high school students who confront their city council members about doing something about the environment.
With piercing questions from the teenagers, the play uses chilling stats about the pollution and environmental hazards Camden residents face, challenging the adults' sincerity about doing something about it.
"As soon as I got into it, I started learning new things and seeing more stuff that was brought to light," Myers said. "It really just educated me overall about our community and that the way things need to be changed.
"I've grown up in this community for so long and I was just oblivious to what was going on. So being in this production really just opened my eyes."
The riveting play stars Myers, Eva Vanterpool, Carmi Jackson and Jamall Phillips, all high school students living in Camden.
Nichols, the dynamic founder of Superior Arts, who himself is in his 20s, said the play was formed last year in connection with the Trust for Public Land and the National Endowment of the Arts. Nichols admitted he was not completely sold on the idea of a sustainability and environmental play by young people — until he saw environmental data and heard testimony from the public.
He said the play and web series, which come off like a documentary for many Camden residents, evolved from actual conversations with the local public.
"In the room, I realized there was a large portion of the conversation missing," Nichols said. "It was like people don't know the enemy and where the enemy is. So my team and I created a listening tour called 'Unmasking Environmental Racism in Camden.' We'd listened during talk-back sessions, open mic sessions that culminated in July of 2021."
Nichols said what they found missing in those talks were the voices of young people addressing environmental justice and how they can make an impact. He said he and his staff pooled together what they had learned from those sessions and molded it into what became "Town Hall: Resolution 50," in which students approached the adults on city council to address the issue.
The play was first performed in October 2021.
"It was originally a workshop production," Nichols said. "I was so concerned because there was a lot of trauma, we were rehearsing, it was outside and a lot going on within the development of this."
When it happened, though, it caught fire.
"We invited the public to see this workshop production and it was like a movement started about environmental racism, and advocacy birthed in Camden. Now, that was already happening because there a lot of environmental injustices faced here.
News about the play spread to local newspapers, and then a producer from ABC News contacted Nichols about doing a story on the play during the international climate summit in Europe. That led to the play being discussed during a segment on 'Good Morning America', giving it national exposure.
Nichols said one of the things that has been missing is the clear connection between Blacks and other people of color to the environmental movement, which made the play even more impactful.
"I just started to really bring to light that Black people aren't seen in the environmental movement," he said. "I'm not an environmentalist. I'm a playwright. But I now care about the air I breathe. I now care about the fact that I do enjoy nature walks, I do enjoy a long drive. I was exposed to all of those things because of the play and shared that organically with 'Good Morning America.'"
One of the people moved by the play was Camden City Councilwoman Shaneka Boucher, whose daughter, Eva Vanterpool, is one of the main characters in Town Hall.
"I think I underestimated the project initially," Boucher said. "So, when she did it, I just was very proud of her. Samir's work was amazing. I had already gathered a lot of information from agencies because I was working on environmental justice issues and trying to make some real change, but just to see how he captured it was impressive."
Ajah Mays, a Philadelphia school teacher whose son Carmi Jackson plays C.J. in the play, said the performance moved her because she was born and raised in Camden.
"I grew up in East Bay and it has a lot of sewage issues and problems the play touches on," Mays said. "It was very real and the students did a great job in bringing out the emotion of it.
"As a parent, I was very grateful that Carmi got an opportunity to be a voice in the play because that's what we needed, for the general public to hear the young people express themselves on things like this."
Arlisha Williams, Myers's mother, said she hopes the play will force public officials, and the public in general, to take the next step.
"Even though it's a play, they are talking about some serious issues," Williams said. "Now we need to be talking about what are we going to do about it.
"I really believe that they gained a sense of maturity and independence and a taste of the real world, instead of being oblivious to all the things around them," Williams said of her daughter and the other young actors. "I think they will all become leaders because of it. I was impressed with my child and all the students in the play."
Nichols said he hopes Town Hall can show how theater and other forms of art can be used to reach young people about sustainability and environmental justice issues. It did for him.
"We don't realize how overlapping environmental racism is to everything we do," Nichols said. From "roaches [and] mouse droppings to asthma and mental health issues: all of those things have links to unhealthy environments. We live in an urban heat island because of all the asphalt and concrete and so little greenery.
"So now do I consider myself an environmental advocate? Absolutely."
This story was co-produced in collaboration with CivicStory (www.civicstory.org) and the NJ Sustainability Reporting Project (www.SRhub.org). Editors for this story included Denise Clay-Murray, a veteran Philadelphia-based independent journalist, longtime member of the National Association of Black Journalists and a regular contributor to the Philadelphia Sunday Sun among other print and digital publications.