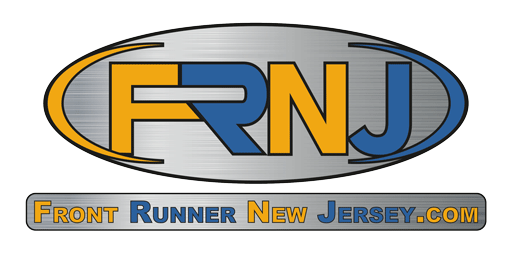 UNION — While many are looking for how they can make a noticeable impact in the sustainability movement, educator Darline Chudoba has taken on the challenge, one used garment at a time—and turned it into a profitable business.
Chudoba, who calls herself the "Queen of the 3 R's — Reduce, Reuse, Recycle", has founded a business that specializes in reclaiming clothing and turning the pieces into new items, keeping them from ending up in landfills and polluting the environment.
"Yes, I am 'green' and I truly consider myself part of the movement looking to improve our environment," Chudoba told Front Runner New Jersey. "This idea of recycling and upscaling came to me in 1995 when I was in college getting my fashion design degree.
"I want people to think about how we are hurting our planet with overfilled landfills. The solution that I have come up with is to upscale the clothes that we already have in our closets and not purchase new items."
Chudoba earned her bachelor's degree in fashion/apparel design at Centenary University New Jersey. She markets a wide range of items on social media, like previously worn t-shirts and jeans.
"I truly love to upscale jeans and t-shirts," she said in one Facebook post. "Let me provide you with one of my beautiful upscale products or you can bring your own for me to upscale. Why throw out your jeans or donate [them] when you can make something great out of them."
Such efforts by Chudoba and others are not only encouraged but urged by sustainability experts.
The Environmental Protection Agency estimated that the generation of textiles in 2018 was 17 million tons, based on data from the American Apparel and Footwear Association. The EPA also found that a significant amount of textiles enters the reuse market, but the amount of reused textiles is not included in the generation estimate.
"Landfills received 11.3 million tons of [municipal solid waste] textiles in 2018," the EPA said. "This was 7.7 percent of all MSW landfilled."
In a 2020 blog by Green Drop Charitable Donation, writer Tony Mers said recycling and reusing textiles can have a profound impact on the environment. He said recycling and reusing textiles can make a significant dent in those EPA statistics, reduce greenhouse gas emissions, and help those in need.
"When we recycle clothes and other items, we play a part in reducing landfill costs for cities, which increases the budget for other important city needs," Mers said. "When you recycle clothing, your aid is widespread."
He said the effort also reduces costly consumerism, conserves vital energy, and is simple to do.
Chudoba said she adopted the 3 R's slogan after a session with her mentor, Tiffany Aliche, also known as "The Budgetnista."
"It is important for all of us to reduce, reuse, and recycle because we live in a world where people are used and abused but things are cherished (for short periods of time)," she said. "It is not helping our planet that is grossly filled with things that still have some wear [in them]."
On her Facebook and Instagram pages, Chudoba shows off purses and other items made from reclaimed textiles. She said her products also have a larger purpose.
"My freelance business started in June of this year and it is going well," Chudoba said. "People have responded really well to the idea of transforming jeans and t-shirts into handbags and other fitted tops. They especially love it when I explain to them that the act of transforming clothes is a direct analogy [to] the passion I have to transform the lives of women survivors of domestic violence.
"So, it is not only the care of our environment that has sparked the name I give myself, which is 'Queen of the 3 R's;' it is also the work that needs to be done in the lives of these women survivors, whom I can relate to."
Chudoba said she hopes to spread the spirit of sustainability with Zoom streaming classes, showing others how they can do what she's doing as well.
"In my Zoom classes, I hope that people learn that life can truly be simple and having 'stuff' is not the answer to living a more fulfilled life," she said. "It is caring about others and loving our planet enough to play our part in taking care of it by practicing the 3 R's daily."
Chudoba said her practices fit into her own creativity, which she has nurtured since she was a young girl.
"I had always been a very creative young girl and so because I had very little money to give gifts during holidays, I would create things from what I had," she said. "I went to an art school in my middle school and continued to use my creativity and love for the 3 R's throughout high school, college and beyond; I have transformed many items to date."
In the future, Chudoba said she wants to open a storefront and keep offering classes and products online.
"For over three years, I have been offering virtual classes and it will be nice to be able to have a location for those who want to learn in person. I also plan on having a drop-off bin where people can put their unwanted jeans or normal wear t-shirts for me to upscale and sell," she said.
Chudoba said the biggest thing she's learned in her one-person sustainability movement is that recycling is the "power of love—love for others, love for ourselves, and love for our planet."
"In order to do this, we have to stop overindulging and think about what is happening to our planet," she said, adding that we can improve the state of the planet "if we each do our part."
To find out more about Chudoba, her classes, and products, she can be reached at darline.chudoba@gmail.com, or her Instagram account: Accept.Connect.Transform.
This story was co-produced in collaboration with CivicStory (www.civicstory.org) and the NJ Sustainability Reporting Project (www.SRhub.org). It was edited by Denise Clay-Murray, a veteran Philadelphia-based independent journalist, longtime member of the National Association of Black Journalists and a regular contributor to the Philadelphia Sunday Sun among other print and digital publications.