Environmental education is as important for children as for adults. Over the years, there has been plenty of conversation about leaving a better planet to our kids, and what better way than to introduce them to the concept of environmental sustainability than a summer camp providing environmental science education? These camps offer hands-on activities, exploratory hikes, forest ecology and a host of other outdoor experiential learning.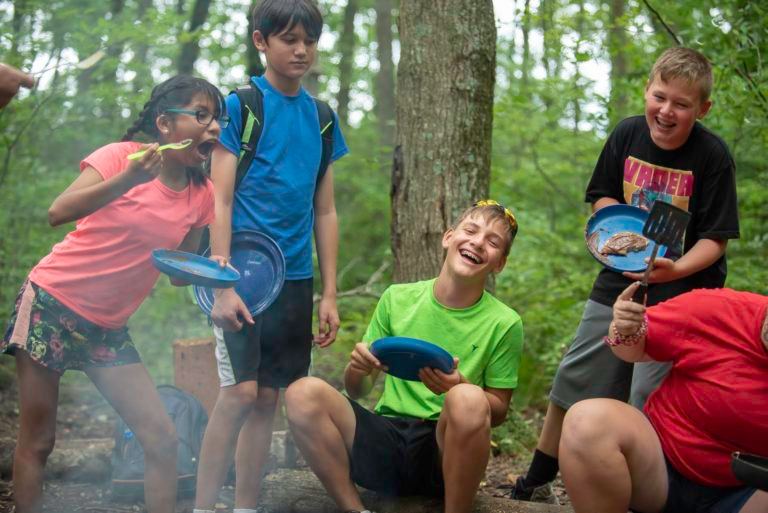 The United States Environmental Protection Agency defines environmental education as a process that allows individuals to explore environmental issues, engage in problem-solving, and take action to improve the environment. As a result, individuals develop a deeper understanding of environmental issues and have the skills to make informed and responsible decisions. Environmental education has a lifelong impact. A 2017 study by the North American Association for Environmental Education produced results that support early environmental education, and the Association noted that such programs promote a connectedness to nature and the environment.
Nature-focused camps increase children's appreciation for nature and the Earth. There are summer camps in and around the Mercer County area that offer environmental education for local children. If you are looking for a camp where your child can cultivate an interest in nature and become aware of the ecosystem while making new friends and memories during these last weeks of summer vacation, Trenton Journal has some options for you.
Fernbrook Farms Education Center Summer Day Camp
142 Bordentown Georgetown Rd
Fernbrook Farms is known for educating people of all ages about nature and sustainable farming. It offers summer camp programs for children ages 3-14, focusing on local agriculture, farm life and ecological awareness. Weekly themes challenge the children, while keeping them engaged and interested in diverse topics. Exploring trails and learning about wildlife and aquatic organisms with well-qualified, experienced staff are some of the activities that are included in the camp, which runs until August 26th. To learn more about the programs and availability, please click here.
Mercer County Park Commission Administrative Office
The Mercer County Park Commission Environmental Education Department offers a selection of nature programs for the summer. While most of the camps have concluded or are nearing the end, the Tulpehaking Nature Camp is available until August 12th for Hamilton residents. Campers will have the opportunity to explore the ecology of Roebling Park, which has a rich Lenape Indian history. Children between the grades of second and sixth will study the park, while maintaining a nature journal of their discoveries. For questions, please call (609) 888-3218 or email: natureprograms@mercercounty.org.

The Watershed Institute
The Watershed Institute is a nonprofit that promotes environmental education, with a focus on clean and healthy water in communities within central New Jersey. By collaborating with residents to collect data within local communities, The Watershed Institute aims to educate and to give a voice to the neglected communities. Watershed Nature Camp offers outdoor exploration in the 950-acre Watershed Reserve, which features trails, ponds, forests, and other natural settings. Land critters and aquatic animals, as well as the properties of water and its importance, will be topics of discussion. The camp runs until August 18th, and registration is still open for kindergarteners through ninth-grade children. To get your child involved, call 609-737-3735 or email camp@thewatershed.org.