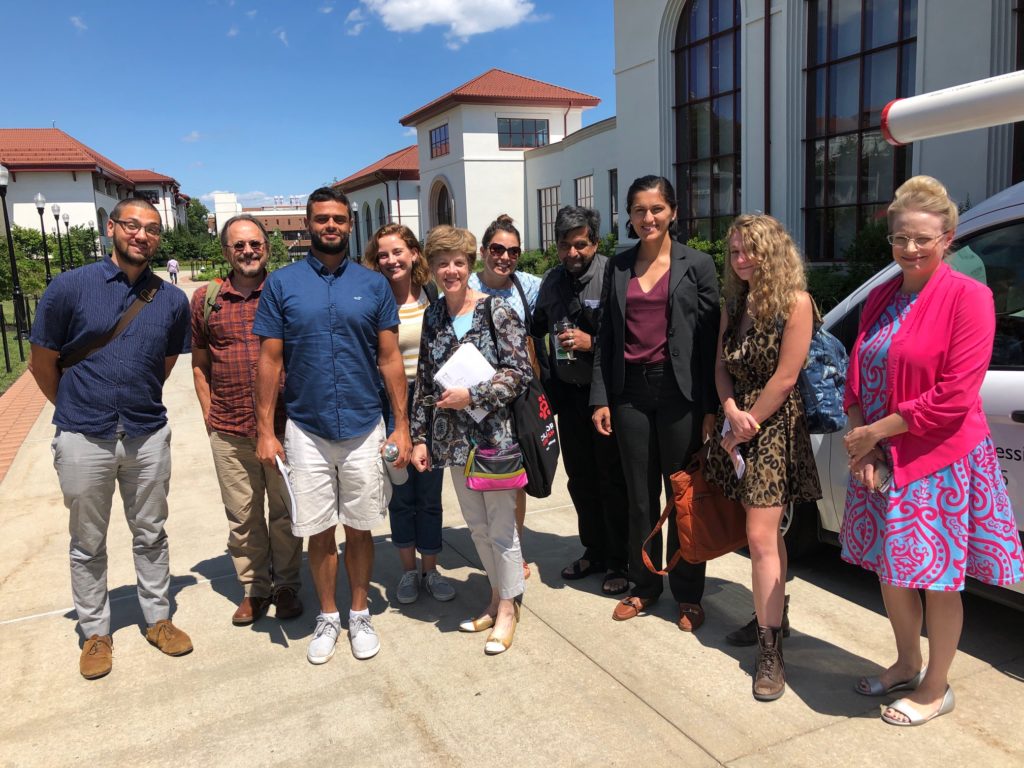 For the past few months, CivicStory has been working with three founding partners to build a collaborative project called the New Jersey Sustainability Reporting Hub. A key component of the project is to select a cohort of Sustainability Reporting Fellows who will focus their collective journalistic efforts over the next six months on New Jersey's transition to a healthy, sustainable future.
We are pleased to report that we have a strong, accomplished first group of Fellows, whom we will introduce to you over the coming weeks. On Monday at Montclair State University, these journalists began three days of orientation to broaden their understanding of the huge range of topics, concepts, and key players in the sustainability field in New Jersey.
Next month the Fellows will begin reporting on newsworthy sustainability action and initiatives around New Jersey. Their best stories will be packaged into a bi-weekly digest and shared with a circle of dissemination partners including higher education institutions. The goal is to create a critical volume of NJ sustainability news that impacts newsrooms in and beyond the Garden State.
UPDATE: Applications are now open for the second phase of the NJSR Hub Sustainability Reporting Fellows. Apply before Jan. 22, 2020!