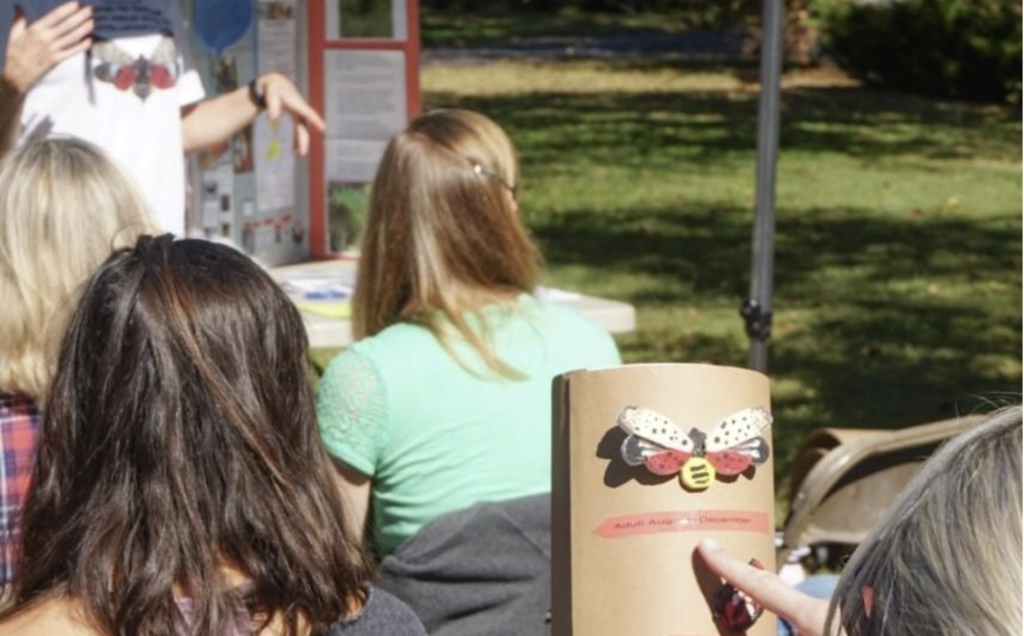 Transcript:
With the leaves on the trees just beginning to turn, Duke Farms hosted a gathering of environmental educators of all kinds.
Science teachers and environmentalists from schools and parks across the state attended the Alliance for New Jersey Environmental Education outdoor conference. The perfect setting according to ANJEE Director Beth Stolting.
"We're about environmental education and that's outside. The whole idea behind this is to get away from the boxed in classroom and the laptops and computers and get outside."
Mike Chodroff explains the importance of having Environmental Educators in and out of the classroom.
"Giving people the science and the soul of what is going on around them in the world outside. How everything in nature is interconnected… to plant that seed in the mind of a child or someone who's been on this planet eight, nine decades and never thought about it that way."
Attendees partake in a range of interdisciplinary workshops, Like a Butterfly inspired Yoga Class: Yoga Instructor i want you to inhale your hands up to the sky like a butterflies wings. VO: and a mushroom foraging walk Mushroom Walk … and if its firm and white inside, no outline of the stem or cap that's something you can use for food.
Students are involved in the conference too.
These fourth through sixth graders from Millville presented their research and environmental intervention projects. Science teacher Beth Depinka leads the group.
"The Problem Solver Club is through Future Problem solving Program international…The kids come up with the problem on their own and that's a hugely important part that they investigate a bunch of issues… We live in a rural area with a lot of environmental awareness and I'm their science teacher so it tends to come up!"
The Alliance for New Jersey Environmental Educators hold multiple conferences each year. Here teachers learn how develop environmental awareness and intervention in classrooms and New Jersey Communities.
This story was produced in collaboration with the New Jersey Sustainability Reporting Hub project. It was originally reported by Molly Fichter for WBGO, and may be re-distributed through the Creative Commons License, with attribution.