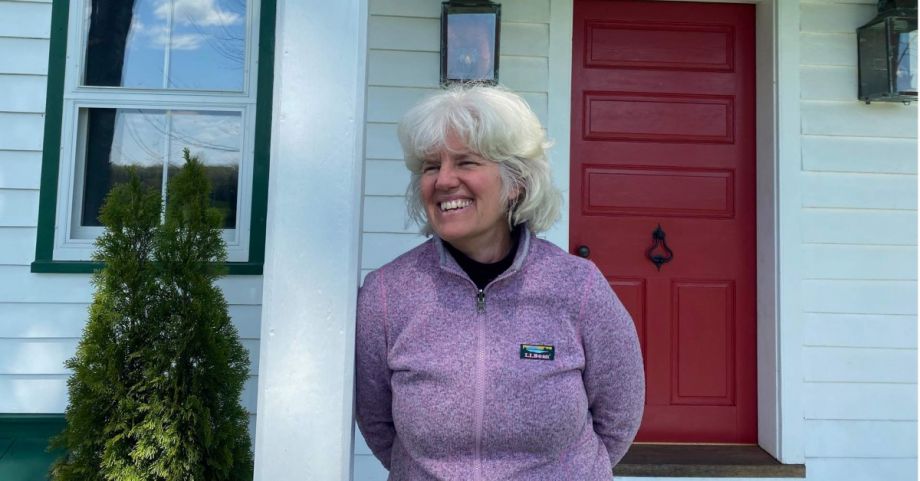 This week, Sherry Dudas and Jim Kinsel, owners of Honey Brook Organic Farm, are packing around 250 boxes of farm-fresh vegetables to deliver to customers. With the coronavirus making something as simple as grocery store runs a risk, business is booming at the farm, which is marking its 30 year anniversary in 2020.
But the farm almost didn't make it. In 2017, Kinsel and Dudas were disturbed to notice a sudden drop in Honey Brook's CSA membership. At its peak in 2016, the farm had so many eager customers that it had to set up a waiting list. But over the next year, 500 members cancelled their subscriptions, totalling a $400,000 loss in revenue. And things just kept getting worse.
The oldest certified organic Community Supported Agriculture (CSA) operation in the Garden State, Honey Brook — with one location outside Trenton and another near Princeton — relies heavily on its membership program.
Under that system, consumers purchase a "share" upfront and in return, make weekly trips to the farm to pick up a box of fresh fruits and vegetables. That keeps the farm solvent through the growing season, until the next membership drive.
This January, after dipping into their savings and taking out a business loan, Kinsel and Dudas were forced to put two of their four properties up for sale. Losing land into which they poured years of sweat and love was hard enough. But the couple — both passionate about sustainable farming — were devastated to learn that many of the interested buyers weren't planning to maintain organic agriculture practices.
In early March, the couple took a much needed vacation to Georgia, North Carolina and Florida to stave off the stress.
"I feel like ever since I've been back from Florida, it's been a whole new world," Dudas says. It's a world we're all still struggling to navigate: a world struck by coronavirus.
And while many businesses have been destroyed by the pandemic, Honey Brook has seen an unexpected boost, forcing its owners to adapt to meet an urgent need — and leaving them struggling to reconcile their sudden success with the grief of a world in crisis.
A bittersweet boom
According to Dudas, Honey Brook's membership base is largely comprised of North Jersey residents who commute to Manhattan. Once COVID-19 slammed New York, those members told Dudas how scared they were to venture out to grocery stores in a region now considered the pandemic's epicenter.
A woman in South Orange found Honey Brook through a Google search and emailed the farm, telling them she had placed orders at three different box delivery services. Each of them sent her a box that was only half full, along with a note explaining that the company had run out of food and promising a partial refund.
Honey Brook was perfectly poised to help. Earlier this year, the farm enlisted the expertise of Harvie, an online platform that helps CSAs shift to home delivery and add more customization options to their boxed share programs. It was an attempt to make Honey Brook more competitive, since Dudas suspects that its customers have been ditching the CSA in favor of services like Amazon, HelloFresh and Imperfect Produce, all of which deliver groceries and produce straight to people's doorsteps.
"A lot of local farms have not been able to keep up with that drastic shift in consumer purchasing," she says.
So, to help meet the demand brought on by the pandemic, Honey Brook decided to put its newly learned lessons on home delivery to use. Realizing that people in quarantine would need more than just produce, Dudas reached out to other farmers in her network to purchase their products and add them to Honey Brook's boxes.
Now, the farm is shipping out bundles of pork, turkey, chicken, and eggs, as well as salsa, goat's milk soap, and even frozen, prepared meals made by Garden State Salads, a restaurant owned by Dudas's sister.
After 30 years of operating, Honey Brook has amassed a newsletter audience of over 20,000 people. Dudas notified them of the farm's new service and got an enthusiastic response.
"We had the infrastructure," Dudas says. "We had delivery trucks and vans and a mailing list and contacts with other farmers. So we've been able to pivot really quickly."
In a matter of two weeks, Honey Brook converted one of its barns into a packing house; established two delivery routes, only to add two more; and rehired old staff members it had been forced to let go in 2018 — at even higher hourly salaries than before.
Some of the farm's staffers are people who were laid off by businesses that have shut down due to the pandemic. One of those workers is Dudas's niece, who just left her apartment in Manhattan to move back in with her family in New Jersey.
"She called me up and she knew that we had this cooking and we were trying to get all the pieces together," Dudas says. "And so she said, 'I want to work at the farm. I want to feel like I'm doing something useful at this time.'"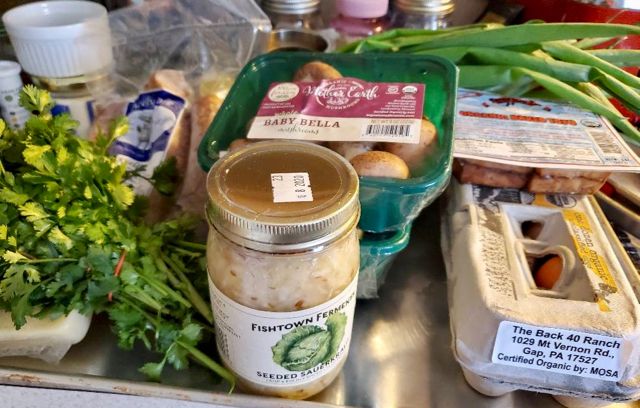 Now Honey Brook's sales are skyrocketing. It feels nice, Dudas confesses, especially after years of being abandoned by customers she'd once considered part of a close-knit community. Families that left the CSA in favor of more convenient services now need Honey Brook desperately.
"I really can't imagine the distress that families are under," Dudas says. "So all of a sudden, it feels like not only are we relevant again, but we're necessary and we have the government telling us how essential we all are."
The sudden surge in interest reminds Dudas of the aftermath of another of the country's tragedies: the terrorist attacks on 9/11. Prior to that day, typically one person per household would come to pick up produce boxes. But in the weeks afterward, those trips to the farm became fun family outings.
"We were seeing three generations within one family coming out and spending time," Dudas says. "They were bringing their soccer balls and they were going out with their grandparents in the pick-your-own fields."
They were seeking comforting experiences — and of course, comfort food.
That seems to be the case now. Honey Brook is seeing a sudden interest in meat items like kielbasa.
"Some of the products that we are offering through home delivery, some of the most popular, honestly, I would have never guessed," Dudas says. "People aren't eating [tofu] anymore. They're eating, I'm guessing, the food of their childhoods."
A cloud of uncertainty
Dudas has been limiting the amount of news she consumes about the pandemic, to avoid falling into panic and despair. Instead she's been reaching out to and commiserating with other farmers who are facing the same contradiction she is: success during crisis.
"We all feel the same way, that it's so conflicting to be experiencing a time that can actually save your farm at a time when people are losing friends and family, and people are dying in hospitals, and they're dying alone," Dudas says.
It also helps, Dudas adds, to remind herself that Honey Brook is providing a valuable service to people who need them.
But it's not all good news for farmers' bottom lines. Dudas has also talked to friends whose businesses rely on accounts with restaurants in New York City — all of which have been closed down due to the crisis. Unlike Honey Brook, they don't have the infrastructure in place to rapidly change their business model.
Other farmers worry that borders between states might be closed, restricting their access to slaughter facilities that they use in Pennsylvania or New York. Others fret that the federal government will put restrictions on water use, preventing them from irrigating their crops, or invoke the Defense Production Act to dictate who farmers sell to and at what price.
"There are some farmers who are worried, especially in the organic and sustainable end of things, that the government isn't going to appraise the price as an organic product but just give whatever the rate is for conventional products," Dudas says. "And in that scenario, if things get that bad, then a lot of the gains that we're making now are going to be taken away."
It's a time of immense uncertainty. But Dudas knows one thing for sure: even once the pandemic blows over, Honey Brook and other farms will never be the same.
Due to safety concerns, some people are using home delivery services for the very first time. And they're enjoying it.
"My generation, a lot of us used to look at home delivery of groceries and think only lazy people do that," Dudas says. "I think now that more of them are learning how to buy online, they're not going back."
And Dudas knows that if farms don't pivot to accommodate that change in preferences, they won't survive.
Honey Brook has made that pivot. Hopefully, that will keep the farm afloat in the long run. Dudas also hopes that — as global supply chains are severed by travel restrictions and corporate food suppliers struggle to meet demand — that people develop a renewed appreciation for their local farmers.
"Our food system is just permanently changed now," Dudas says. "From a local farmer's perspective, I would say it's for the better. I think people who have been buying from the box food delivery companies for the first time are thinking about where the items are coming from that are in their box."
This story was produced in collaboration with CivicStory and the New Jersey Sustainability Reporting project. It was originally reported by Brianna Baker for NextCity.org, and may be re-distributed through the Creative Commons License, with attribution.