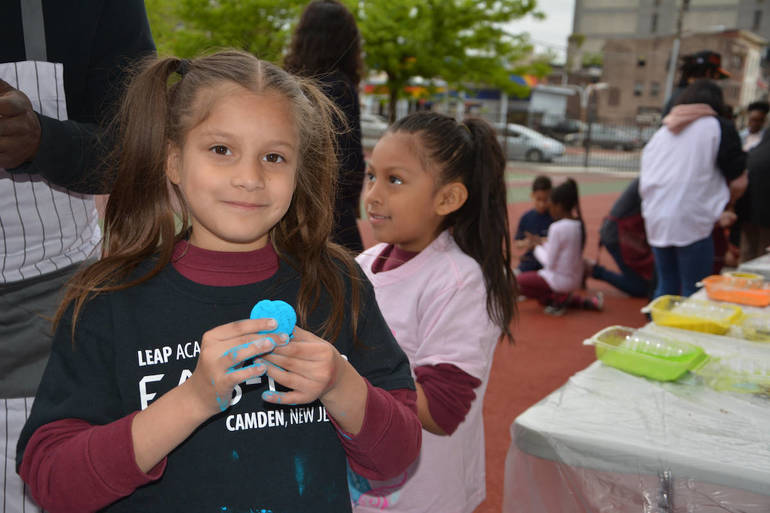 CAMDEN — "Earth Balls" — marble-sized spheres consisting of clay and planting soil that contain seeds of indigenous wildflowers. Each one is rolled in a colorant corresponding to the seeds within: pink, red, yellow, and blue.
This Earth Day, The Colorfield Project based in Camden and headed by Rutgers-Camden professor Elizabeth Demaray had planned workshops to teach residents and curious passerby how to make them.
However the event, the second year of a 5-year-long initiative, had to be canceled due to the COVID-19 pandemic.
"Distributing the wildflowers helps pollinate our food and plants, but also gives people a reason to visit different parts of Camden. It's a way of celebrating Earth Day and giving back to the planet, the plants and the species that are found in the native ecosystem of a place," Demaray, who heads sculpture and intermedia at the university, told TAPinto Camden.
The blooming flowers, the Rutgers professor explained, help support birds, bats, butterflies, moths, flies, beetles and bees, as well as other species that pollinate crops and support urban ecosystems.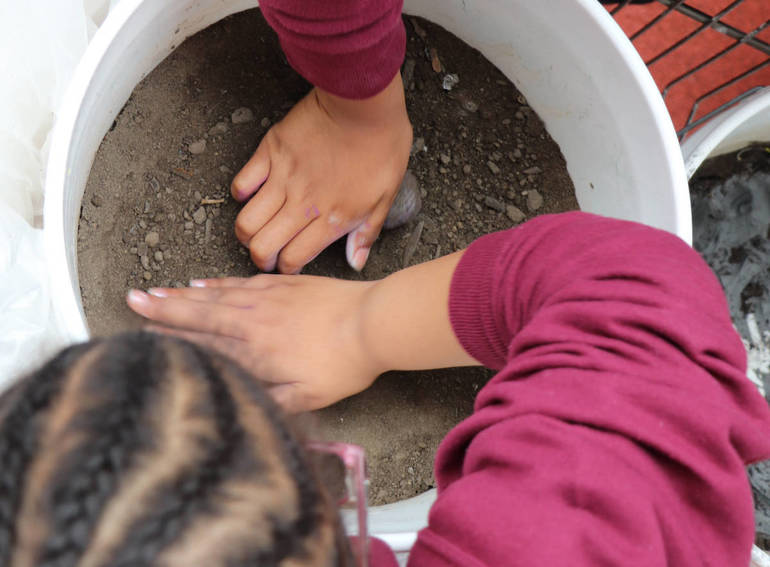 Demaray's initiative was not the only one upended because of COVID-19 but she says she has no plans to let that get her down.
"It's more poignant than anything, I'd say…on the 50th anniversary to be forced to figure out ways to observe Earth Day from our homes," she continued. "And the importance of collaborating, which we can still do."
For Demaray's part, she says she has wildflower seeds that anyone in Camden with a community garden or a place to plant them can reach out for.
As for Earth Day, how does she plan to celebrate it this year?
Demaray says through "Earth Day Live" — an annual event that shifted into a 72 hour- live stream that began today.
The virtual three-day event — hosted by a larger partnership of environmental groups called the Future Coalition — comprises keynote speakers, interviews, at-home protests and performances, as well as appearances from Al Gore, Joaquin Phoenix, and Mark Ruffalo.
In a live stream kickoff courtesy of the nonprofit Earth Day Initiative on April 19, organizers discussed the importance of drawing would-be voters and other individuals looking to make actionable change in their communities.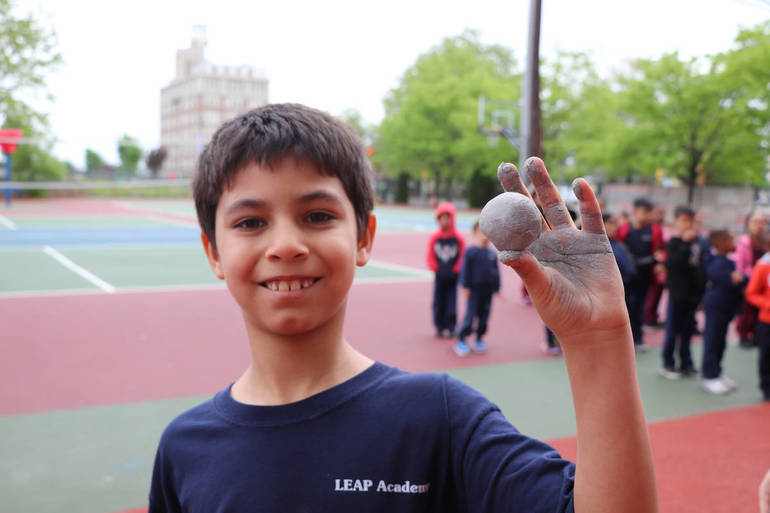 "Participating in these kinds of events is especially important in the United States, because there's been so much rollback on all the progress that we've recently made with the EPA [Environmental Protection Agency] with coronavirus covering up actions stopping things that have already been put through," said Associate Professor of Practice at Rutgers University-Newark, Alexandra Chang in a phone interview.
Chang has been part of efforts to organize the Climate Working Group — gathering individuals from a variety of different fields including artists, musicians, NASA experts, economists and environment experts.
"The goal being to pull folks together under one cause, such as climate change, and collaborate for a specific set of programs over the three days," said Chang, who is also part of "Earth Day Live" on the streaming side. "When you're thinking about the novel coronavirus, what it means for a cross-species virus to stem from land degradation, it's just a preview of what's to come."
To learn more about the virtual events, which continue Thursday at 9 a.m.,click here.
This story was produced in collaboration with CivicStory and the New Jersey Sustainability Reporting project. It was originally reported by Steven Rodas for TAPinto Camden and may be re-distributed through the Creative Commons License, with attribution.