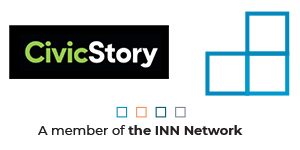 Sign up for our newsletter to stay up to date on all of CivicStory's work. Our Weekly Newsletter contains links to new videos, information on events, and new postings on CivicStory.org.
5th Fellowship in Progress!
Our 5th annual NJ Sustainability Reporting Fellowship (NJSR), a project of CivicStory, has started. A new group of professional and student reporters have been accepted into the cohort and we look forward to sharing their upcoming work.