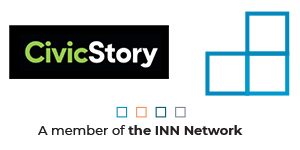 Sign up for our newsletter to stay up to date on all of CivicStory's work. Our Weekly Newsletter contains links to new videos, information on events, and new postings on CivicStory.org.
5th Fellowship Concludes 
Our 5th annual NJ Sustainability Reporting (NJSR) fellowship, a project of CivicStory, has wrapped!  A talented group of nine professional and student reporters were accepted as fellows last February, and produced 23 sustainability stories which were co-published by nine other newsrooms in New Jersey and beyond.  Enjoy exploring their stories below.
TAPinto Newark